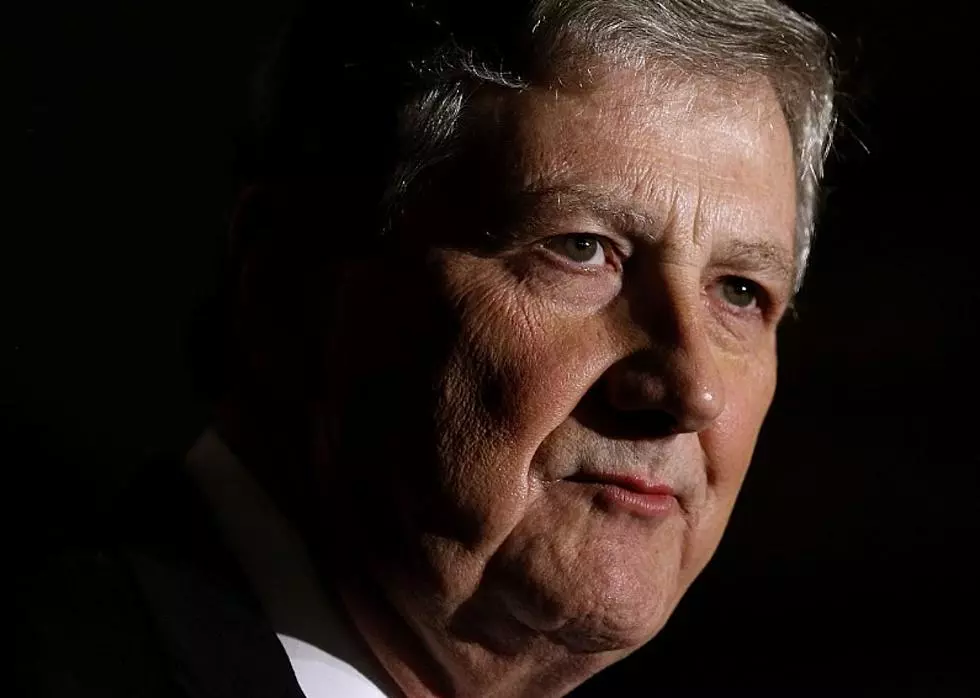 Will Senator John Kennedy Run for Governor of Louisiana?
Getty Images
A decision has now been made and we know a little bit more about who will be in and who will be "out" in the Governor's race in Louisiana this fall.
U.S. Senator John Kennedy has decided he will not jump into the race. He has been considered a leading contender if he decided to get in the contest. But he recently informed close supporters that he would not make the run for Governor in 2023.
Kennedy told KEEL News he would make his decision early this year and he now makes it official in an email to supporters.
Here's the email Kennedy shared this week:
Permit me to begin with gratitude. So many of you have called, texted and emailed that you would be with me unconditionally if I ran for Governor. You were there for me in my Senate re-election, and that you would support me for Governor means so much to me. Thank you for your grace and your friendship. I have looked hard into my heart and decided to remain in the Senate and not to run for Governor.

Senator and Governor are very different jobs. At this juncture, I just think I can help my state and my country more in the Senate. I have passed more bills as the lead author than any first term senator in Louisiana's history, but, to be an effective Senator, killing bad ideas is just as important as advancing good ones. I'm going to be very busy doing both. God bless each of you, our state and our country.
What Will Happen in the Governor's Race Now?
We know Attorney General Jeff Landry is in the race. Lt. Governor Billy Nungesser tells KEEL News he will make his decision known on Tuesday, January 10 which is his birthday. State Treasurer John Schroder is also considering a run. Several other Republicans have expressed an interest in the race.
Louisiana Parishes Ranked By Salaries
Starting from the lowest, here's how Louisiana Parishes stack up when you check the data for average salaries.
Louisiana's Biggest Political Scandals