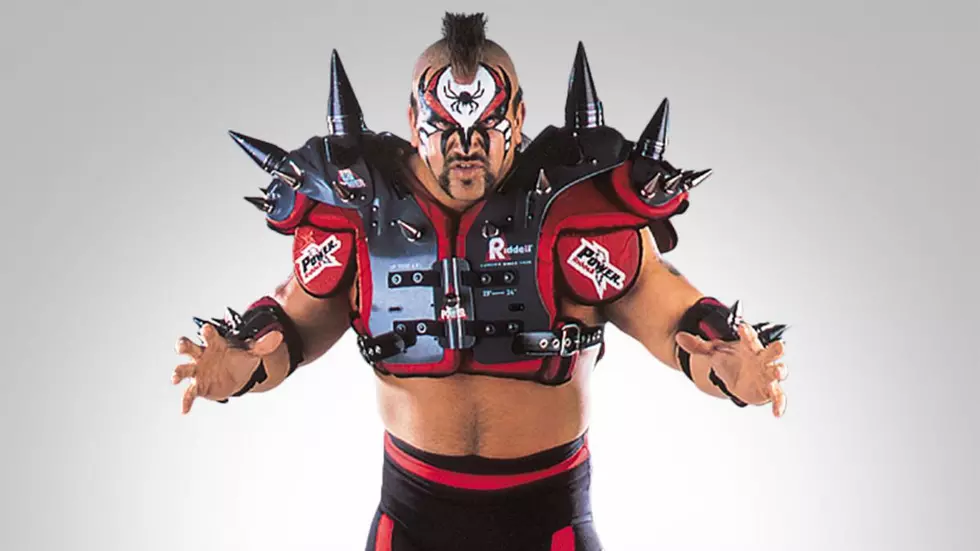 Joe Laurinaitis, Better Known as Road Warrior Animal, Dead at 60
WWE
Sad news out of the world of professional wrestling as this morning WWE Hall of Famer Joe Laurinaitis passed away at the age of 60. Fans of the sport know him better as "Animal", one half of the tag team The Road Warriors.
It's unclear what he died from, but it appears the news was first reported by his brother Marcus Laurinaitis on social media.
A native of Philadelphia, Pennsylvania, Laurinaitis began wrestling in 1982 and just one year later he would team with his good friend Mike Hegstrand to become The Road Warriors (also known as The Legion of Doom).
The pair, clad in their signature studded dog collars, spiked shoulder pads and face paint, would go on to be a huge draw in several pro circuits including WWF/WWE, WCW and Total Nonstop Action Wrestling.
In 2011, the tag team was inducted into the WWE Hall of Fame.
Lauranaitis leaves behind two sons and a daughter. One of his sons, James, played linebacker for Ohio State and in the NFL for the St. Louis Rams and the New Orleans Saints.
Pro Wrestlers That Scared Me As A Kid