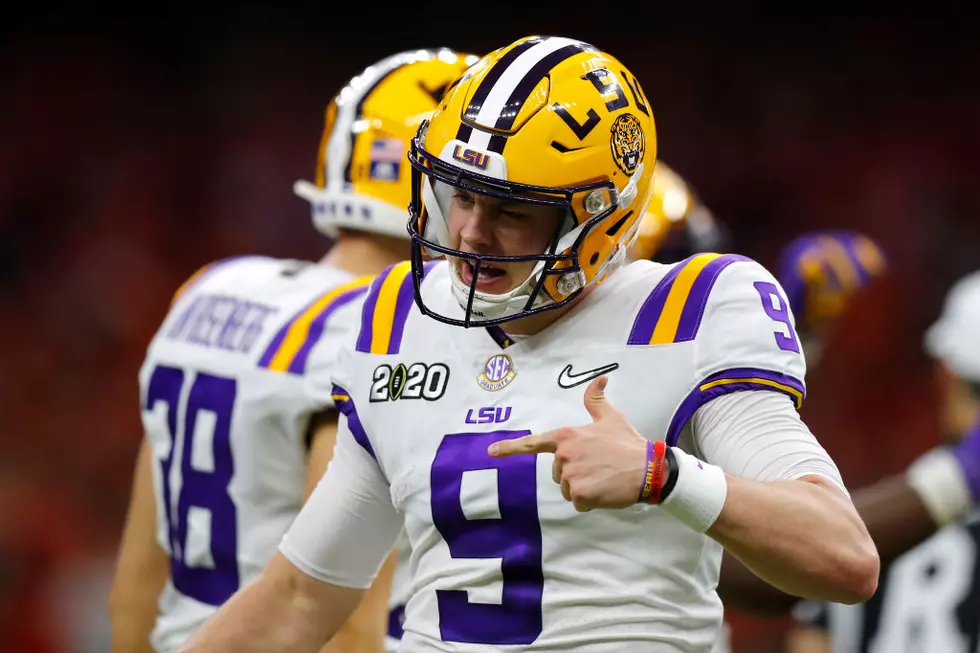 Joe Burrow Agrees to Deal With Bengals
(Photo by Jonathan Bachman/Getty Images)
Former LSU Heisman Trophy winning QB Joe Burrow is now an extremely rich man.
According to NFL insider Adam Schefter, the Cincinnati Bengals and Burrow have agreed to a huge deal with a massive signing bonus.
I wonder what the first big purchase he will make is, if he hasn't already.
Burrow grew up in Athens, Ohio. He has the chance to be not only a football god in Louisiana, but also in Ohio. On paper, the Bengals offense looks decent, and with his ability to stretch plays with his legs, he should have a really good rookie season.
Burrow led the Tigers to a perfect 15-0 record in 2019, winning the NCAA National Championship. He's considered one of the best QBs in college football history, finishing the season with 5,671 yards passing, 60 touchdowns, six interceptions, and 368 rushing yards, with five touchdowns on the ground.
Enter your number to get our free mobile app
Check out the Most Expensive House in Lake Charles