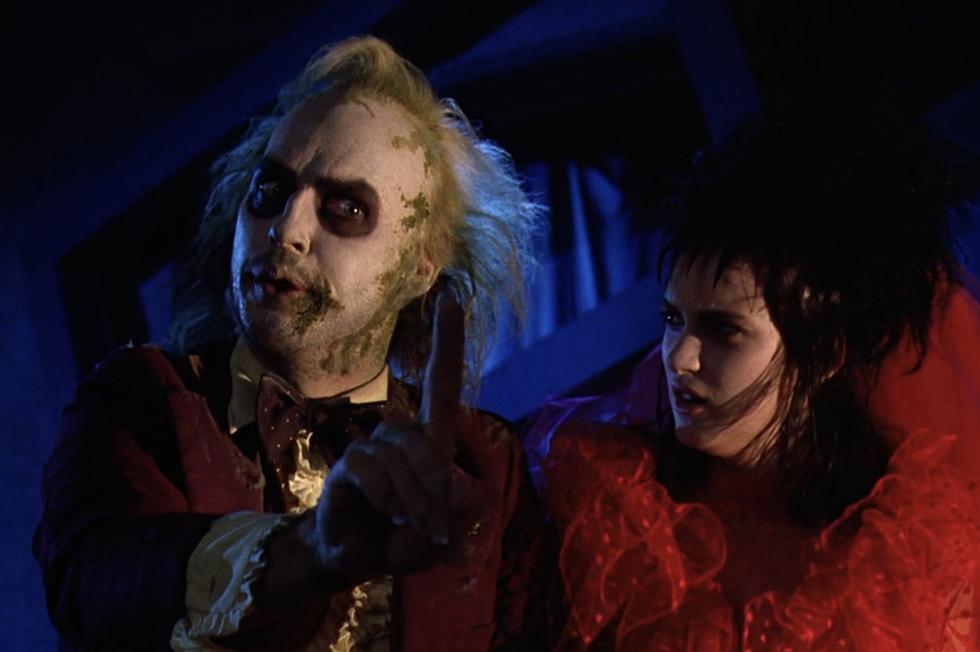 Iconic 'Beetlejuice' Prop Stolen From the Set of the Sequel
Warner Bros.
After decades of development, Beetlejuice 2 is finally happening. There were many ideas floated around about what a sequel could look like, including at one point a concept where the title character would take a nice, relaxing vacation out in Hawaii. Luckily, the studio eventually thought better of that plan.
The current (and hopefully final) incarnation of Beetlejuice 2 started filming before the strike, in the small town of East Corinth, Vermont. It seems that director Tim Burton and star Michael Keaton really want the sequel to be as faithful to the first film as possible, including the use of some iconic props from the original film — like the weird, spidery sculpture that appears in the movie's climax.
Because of the strikes, the props have been sitting, waiting for production to resume.  Sometime in the middle of July, it became apparent that two major props had disappeared. One of them was a large lamp post, topped with a pumpkin. The second was that unmistakable sculpture from the original movie.
The Vermont state police took to Twitter to let the public know they were on the hunt for these set pieces, asking if anyone had any information on where they might have made it off to.
READ MORE: The Parts of the Original Beetlejuice That Are Incredibly Dated
The lamp post was apparently shoved in a pick-up truck, which quickly took off at high speeds. The statue could have been stolen in the same manner by the same people, or it could have been completely unrelated. Either way, hopefully the items can be located.
Beetlejuice 2 is currently scheduled to open in theaters on September 6, 2024.
Jokes In the Original Beetlejuice That Won't Fly in the Sequel
These gags made Beetlejuice into a comedy classic. But times have changed since the original movie came out...