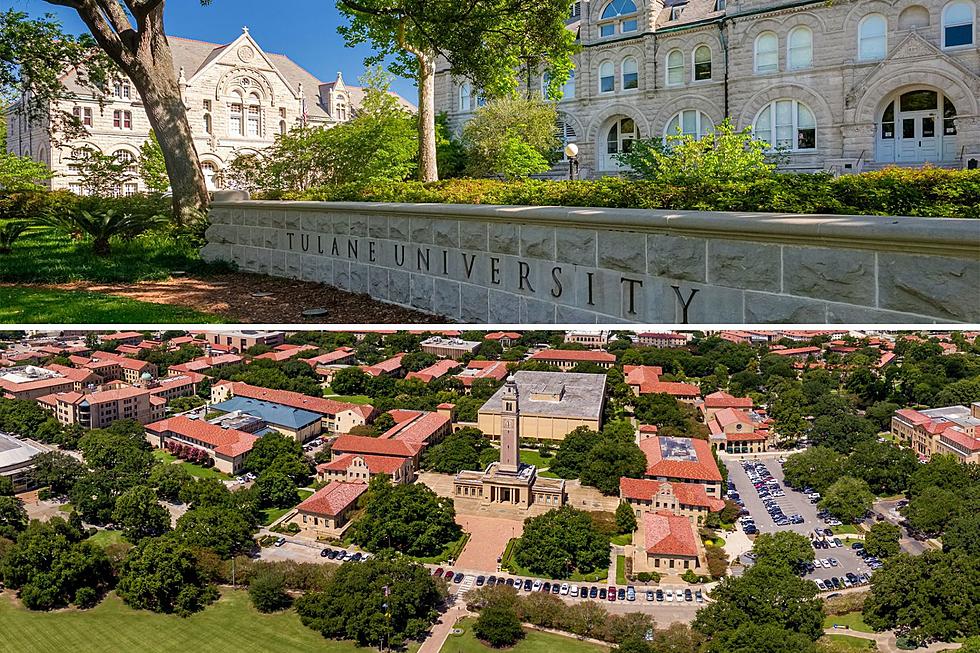 Two Louisiana Schools Make List of '50 Most Beautiful College Campuses'
Tulane University / Louisiana State University
If you've walked some of the bigger college campuses in the state of Louisiana, you probably enjoyed the experience and the scenery.
And let's face it, appearances can be persuasive, even when it comes to higher learning.
According to a study from College Rover, Louisiana actually has some of the most beautiful college campuses in the entire United States.
Their study reviewed Yelp and Trip Advisor pages to break down the top 10 colleges in each state. And when it was all said and done, they deemed Louisiana as having the seventh most beautiful college campuses in America.
Two universities in particular made the top 50 most beautiful college campuses in the U.S. LSU came in at No. 14 while Tulane checked in at No. 30.
Of the online reviews that mentioned the term "beautiful," LSU appeared in 56% of the reviews while Tulane appeared in 49% of those reviews.
In case you were wondering, Davidson College in North Carolina was named the No. 1 most beautiful college campus in the U.S.
And in general, the South has the most beautiful college campuses of any region.
The top 10 states with the most beautiful college campuses according to College Rover are:
Maine
Tennessee
Alabama
Montana
Kentucky
North Carolina
Louisiana
North Dakota
Mississippi
Washington
Most Expensive AirBnb Stays in Lafayette
If you're looking for a staycation for yourself, or recommending a 5-star stay in Lafayette for friends and family, check out these short-term rentals.