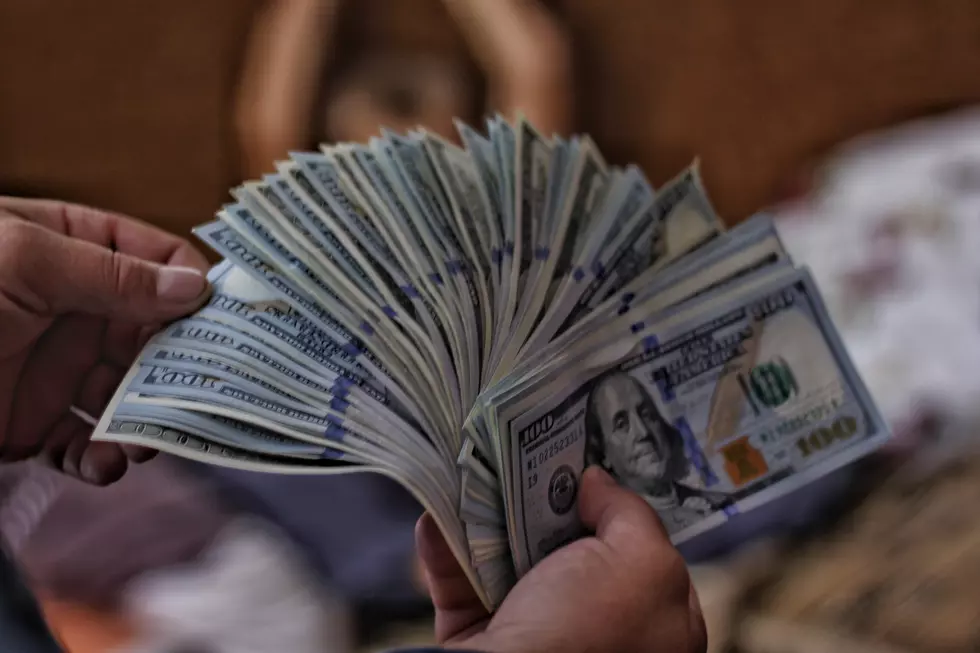 Louisiana Powerball Results – Lottery Confirms $60K Split Jackpot
Viacheslav Bublyk via Unsplash.com
Wednesday night on the heels of a $1.58 billion dollar jackpot win in the Mega Millions game the nation's other multi-state lottery game Powerball held a drawing. The top prize in that game was well below the $1.58 billion of Mega Millions but still, it was a nice tidy sum of $177.7 million dollars.
While the jackpot did not attract the kind of attention the Mega Millions prize did, it's still safe to assume that the Powerball game attracted the attention of more than a few Louisiana players. Afterall, Powerball jackpots have been won in Louisiana before, but so far the top prize in Mega Millions has never been claimed by a ticket sold in The Boot.
Here is how last night's Powerball drawing played out as it happened.
As the video shows the numbers drawn for the August 9, 2023, Powerball game were:
10   15   21   67   69   Powerball 03   Power Play x2
The Powerball website confirmed that no tickets sold across the game's footprint matched the numbers needed to claim the jackpot prize. There were three individual million-dollar winning tickets sold for the drawing. Those tickets were purchased in Illinois, Tennessee, and Virginia.
The Louisiana Lottery confirms that it was not an exceptionally lucrative night for the state's Powerball players. The largest prize won by a Louisiana-sold ticket was only $200. Six tickets sold for last night's game in Louisiana earned that prize. There were also fourteen $100 winners.
You're probably wondering, the headline of this article mentions a prize of $60,000 being split, where did that come from? The big winners for August 9th didn't play Powerball they played another game that's quite popular in Louisiana, Easy 5.
The Easy 5 game has been on fire over the past couple of weeks The game has awarded more than $417,000 in its past five drawings. Last night's game was a bit of a surprise. Not a surprise that the game got a winner but the fact that the game got two winners.
That meant that the $60,000 that was up for grabs was split into two $30,000 prizes. One of those prizes will go to a ticket holder who played Easy 5 in Houma and the other player bought their ticket in Vidalia.  The Houma winner was sold Convenience King #1 on St Charles Street. The Vidalia winner was purchased at DK Mart on Carter Street.
Your next chance to be an instant millionaire via the Louisiana Lottery will come Friday night when the Mega Millions game opens a new jackpot at $20 million. The Powerball game on Saturday will feature a top prize (estimated) to be $194 million dollars.
Easy 5 will reset to a starting jackpot balance of $50,000 and the Lotto game could sure use a winner. That game from the Louisiana Lottery is boasting a top prize of $1.475 million dollars. 
If you do choose to play a Louisiana Lottery or any lottery game for that matter, please play responsibly. If you feel you have an issue with gambling help is available. Just call 1-877-770-STOP (7867) for a free referral to counseling and other services. If we're honest, this is the best bet on the board. Good Luck.
Texas Hunting Ranch for Sale Includes Western Town & Lazy River
The Vista Verde Ranch for sale in Medina County, Texas sits on 643 acres and features a western town, lazy river, and lots more.