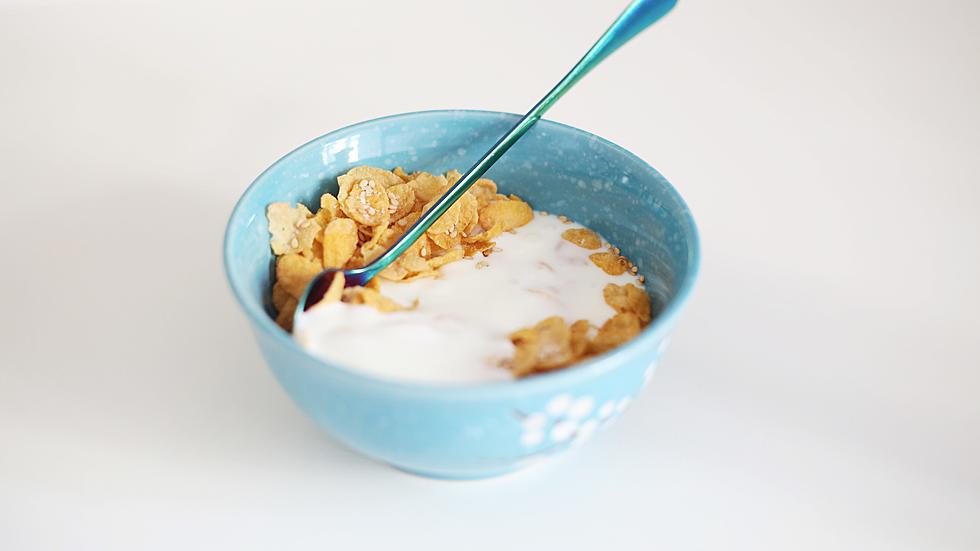 Louisiana Picks its Favorite Cereal Milk – Here's Our Top 10
Andrijana Bozic via Unsplashc.om
Louisiana moms from Lafayette to Monroe figured out a long time ago the best way to get Louisiana kids to drink Louisiana milk is to make it sweet. Okay, our moms stopped short of directly adding sugar to our milk but they did allow us to sweeten it ourselves in a very clandestine way.
So, what was this sneaky way we got extra sugar into our milk and therefore the extra milk with all of its vitamins and nutrients into our bodies as well? We simply added cereal. Yeah, if you take a look at most breakfast cereals that are marketed to children you will see the high component of sugar and sweeteners included.
While the pictures on the box might show athletes and athletic children doing athletic things the fact is most of us slammed down a bowl full of sugary cereal so we would be awake enough to ride the bus to school. Only to suffer a severe metabolism crash during our first-hour classes.
Now if you ask any kid "What's the best part of a bowl of cereal" chances are they will say the final couple of gulps of milk that are left behind in the bowl. These blissful swallows of milk are flavored with all of the goodness of the cereal you just finished. The cereal milk also contains all the sugar that dissolved off of the pieces of whole grain nutrition you were supposed to be eating as well.
When we were slamming cereal milk as kids, it was just because it tasted good. We had no idea we were inventing a culinary trend. In fact, you can buy cereal milk in a container to enjoy without having to even bother with eating the cereal. Some restaurants offer cereal milk as a dessert or as an accompaniment to their meals.
And now that we've established cereal milk as a viable elixir, the next thing we need to do is rank it, right? Well, we know better than to do that, instead Here are ten of your choices for cereals that make the best cereal milk, We polled you on social media, and here is what you said.
The 10 Cereals That Make the Best Cereal Milk