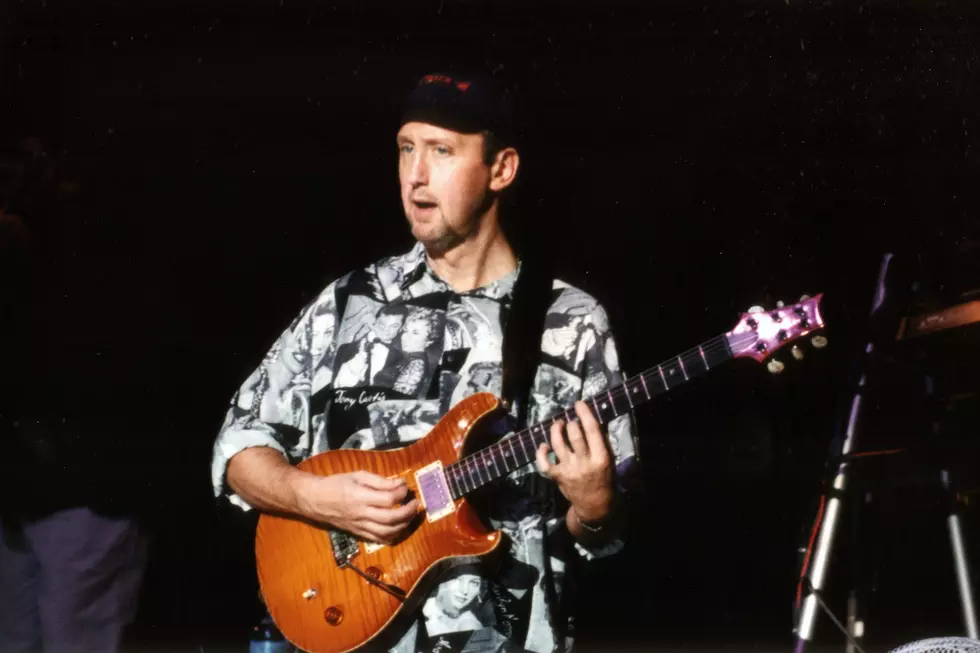 Alan Parsons and Kate Bush Guitarist Ian Bairnson Dead at 69
Jim Steinfeldt, Getty Images
Alan Parsons and Kate Bush guitarist Ian Bairnson died on Friday at the age of 69, his wife announced.
"It is with deep sadness and regret that I let you know that my loving husband Ian Bairnson has passed away on Friday 7th April," Leila Bairnson wrote on social media. "Ian was the sweetest, kindest, loving husband I could ever have wished for, and I take comfort that he is resting now up there in his very own piece of 'Blue Blue Sky.'
"Although Ian has left us, his musical legacy stays with us and will continue to delight and brighten our lives, as it did his, forever," she continued. "I would like to thank the doctors and nurses at Frimley Park Hospital, the managers and carers at Lynwood Care Home and our families and close friends for the love and support they have provided us during these challenging years of Ian's long battle with dementia."
You can see the post below.
Born in 1953 in Lerwick in the Shetland Isles of Scotland, Bairnson became a session guitarist in Edinburgh in his teens before relocating to London, where he was invited to join Cockney Rebel. He instead joined ex-Bay City Rollers members David Paton and Billy Lyall in Pilot, who reached No. 1 with their debut single "January" in 1975.
Pilot was produced by Parsons, who brought Bairnson into his Alan Parsons Project. He appeared on all 12 of the Project's studio albums, from 1976's Tales of Mystery and Imagination to 2014's The Sicilian Defence.
Watch Pilot Perform 'January'
Bairnson also contributed to Bush's first four albums, including the solo on "Wuthering Heights." He played on more than 100 albums throughout his career, working with the likes of Mick Fleetwood, Sting, Jon Anderson and many others. He retired in 2018 after being diagnosed with dementia.
When asked in 2018 what advice he would give young, aspiring guitarists, Bairnson said: "Practicing and trying to find their own style. I think you should first concentrate in the more technical approach, but never forgetting to put your emotions while you are playing. The music industry has changed a lot so it is difficult for me to suggest which way to go, but pursuing your dreams is the beginning."
Listen to Kate Bush's 'Wuthering Heights'
As for whether he preferred playing live or studio work, Bairnson said it was no contest. "Playing live of course," he replied. "The feedback from the audience is a feeling that you cannot describe."
In Memoriam: 2023 Deaths
A look at those we've lost