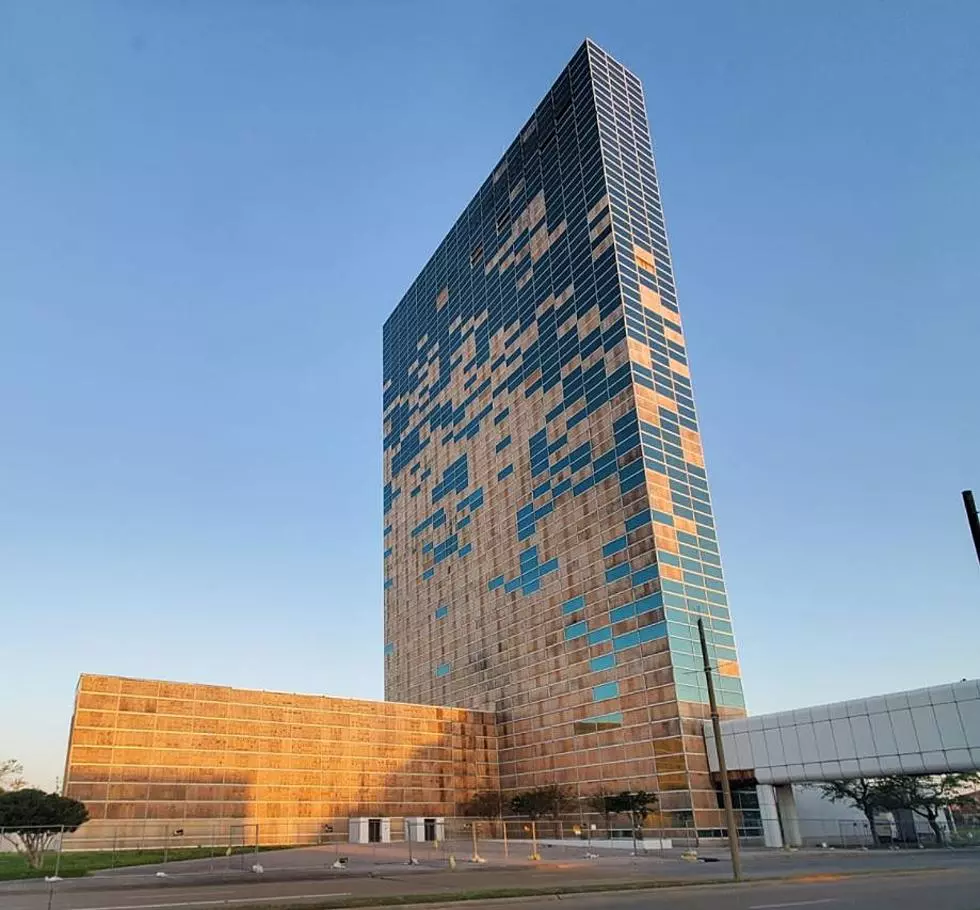 BREAKING NEWS: Capital One Tower Is Up For Sale! What Now?
Capital One Tower Facebook
More than a year ago Hertz Investment Group, the owners of the Capital One Tower told the City of Lake Charles it had every intention to repair the hurricane-ravaged structure. The property 400,000 square foot property that was once a vital part of the Lakefront downtown, has been sitting in a dilapidated state since being heavily damaged by Hurricane Laura in 2020.
KPLC reported Hertz filed suit against its insurance company and estimated that the cost to repair the 22-story building is around $45 million. Though some work has been done to replace a few of the windows on the first floor, 90% of them remain boarded up. The city of Lake Charles joined the legal proceeding to protect its interests.
If Hertz did not repair the tower or tear it down themselves, the City of Lake Charles wanted to make sure it was not stuck with that costly burden. So, the City negotiated an "insurance" deal of its own with the investment group for protection if hurricane repairs fell through.
Ultimately Hertz agreed to put $7 million dollars in an escrow account, controlled by the City of Lake Charles. The American Press reports as a worst-case scenario, the money would be used to bear the cost of demolishing the tower if renovations did not go forward.
Roughly two months the City of Lake Charles learned that Hertz settled out of court with its insurance company, but their financial reward was never disclosed. Since the two sides reached an agreement, no further work has been done to refurbish the 40-year-old dilapidated building.
Friday, March 24, 2023, Lake Charles learned that Hertz Investment Group had put the former Capital One Tower up for sale. Now the fate of the once iconic downtown structure is literally hanging in the balance. Will there be a buyer for the heavily damaged property?  Mayor Nic Hunter said of the situation,
"The best case scenario is to see the "iconic building rehabilitated. The worst case scenario was for the building to remain in its current form for an extended period of time with no end in sight."
The American Press reports Hertz is now repositioning its Lakeshore Drive asset to the appropriate buyer pool with the goal of it being purchased and refurbished. However, it doesn't look good for the building that was once the center of the Lake Charles Skyline.