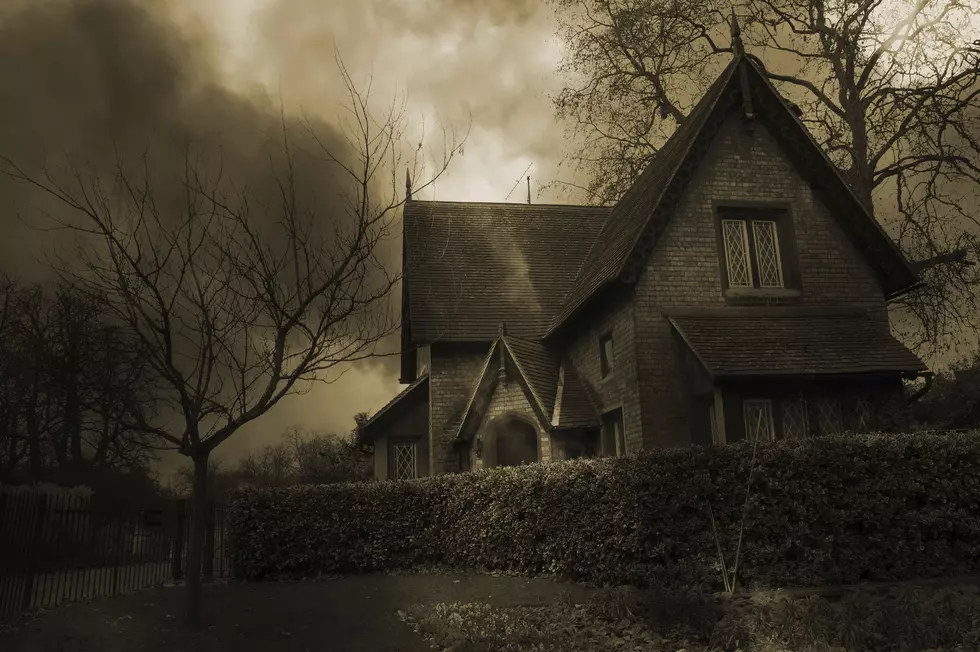 Most Haunted Attractions In Louisiana for 2021
Sean Nel
Looking to be scared out of your mind? Back by popular demand are the scariest places and most haunted events in the state. It's been a long time coming, as everything was shut down due to the pandemic last year. This Halloween, some of the spookiest attractions in Louisiana are looking to catch up on scaring you to death. Save the dates and prepare to shake in your boots, with plenty of scares lurking around every corner!
Here Is A List Of The 2021 Most Haunted Attractions In Louisiana -

#1 - 13th Gate in Baton Rouge (832 St Philip St, Baton Rouge, LA 70802)
Hours of operation October 1 - November 13th. Flashlight Fright Nights November 5 and 6. The best haunted attraction in the state

#2 - Necro Manor at the Boardwalk (505 Boardwalk Blvd, Bossier City, LA 71111)
Hours of operation every Friday, Saturday, and Sunday in October. Dubbed the scariest event in all of Shreveport.

#3 - Ranch of Horror (15587 W. Club Deluxe Road, Hammond, La. 70403)
Hours of operation every weekend mid-September - Halloween. Three attractions in one place: a zombie escape, house of dystopia and a haunted hayride through the bayou.
#4 - Rise Haunted House (10342 Hwy. 442, Tickfaw, La. 70466)
Hours of operation October 8 through November 13 every weekend. Bring your big boy pants! This frightening adventure includes a haunted asylum, haunted house, and a haunted hayride.
#5 - Fright Trail (5305 Cameron Rd., Scott, La. 70506)
Hours of operation every Friday and Saturday in October. Sprawled across 20 acres of terrifying woods, it's one of the largest haunted attractions in Louisiana.
#6 - The Mortuary Haunted House (4800 Canal Street, New Orleans, La. 70119)
Hours of operation every weekend through October 31. This former funeral home is as spooky as they come. The 140-year-old Victorian mansion is also listed on the historic registry.
#7 - Tree Farm Massacre (458 Tree Farm Rd., Leesville, LA 71446)
Hours of operation every Friday and Saturday in October. The largest and most frightening attractions you'll ever visit, with a 30-acre walk-thru and 50 acres of the spookiest hayride on the planet.
#8 - Dark Woods Haunted House (4343 University Parkway in Natchitoches, La.71457)
Hours of operation weekends and select dates October 1 - 31st. Featuring two Haunts in one location.
#9 - The Lost Hollows (3401 Derek Drive, Lake Charles)
The locally owned terrifying is back after being shut down last year, because of Laura. This place is a locally owned attraction.
#10 - Gentleman's Shocktale Show ( Elm Grove, La.)
Open Friday 5-12 am, Saturdays 10-12 am and beginning Friday, October 27 daily through Halloween!!! Gas Light Players has been putting on haunted attractions in our for the past 40 years, making it the longest-running haunted attraction.
See even more excitingly scary haunted attractions across the state right here.
RANKED: Here Are the 63 Smartest Dog Breeds
Does your loyal pup's breed make the list? Read on to see if you'll be bragging to the neighbors about your dog's intellectual prowess the next time you take your fur baby out for a walk. Don't worry: Even if your dog's breed doesn't land on the list, that doesn't mean he's not a good boy--some traits simply can't be measured.