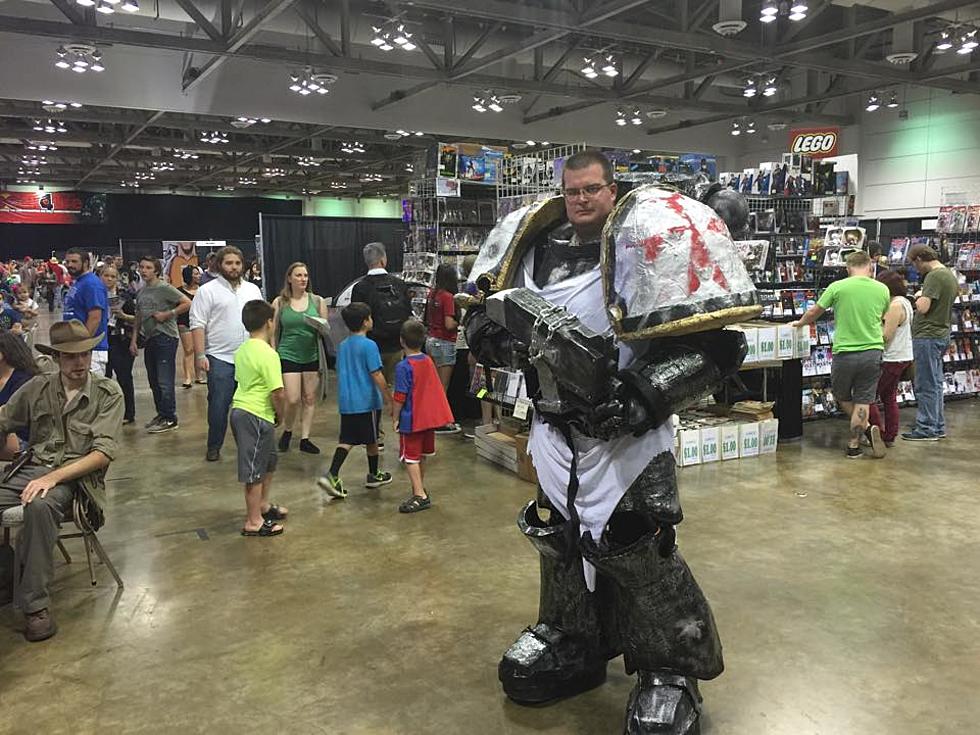 Geek'd Con 2019 Dates Have Been Announced
Credit Greg Atoms, TSM
Geek'd Con, Shreveport's biggest comic and pop culture event, is back for 2019. This time around, it will be special, because it's Geek'd Con's 5th anniversary.
The show will once again be at the Shreveport Convention Center in Downtown Shreveport. This year's show will be on August 16th-18th.
For the last few years, Geek'd Con has been Shreveport's version of a "comic con", bringing in guests like Elvira Mistress of the Dark (Cassandra Peterson), Mick Foley, Lou Ferrigno, Chewbacca (Peter Mayhew), Chris Sarandon, Tara Reid, comic book legend George Perez, Joey Fatone, Billy West, and a ton of other huge geek celebrities.
In addition to the celebrity guests, Geek'd Con welcomes hundreds of vendor and artists booths every year. From local artists to comic book vendors from states like New York, Georgia, and Florida.
The event started back in 2015, and has been held at the Shreveport Convention Center every year. Weekend attendance every year has topped 10,000 guests, and the event has achieved an annual economic impact of at least $1.4 million for the Shreveport and Bossier area.