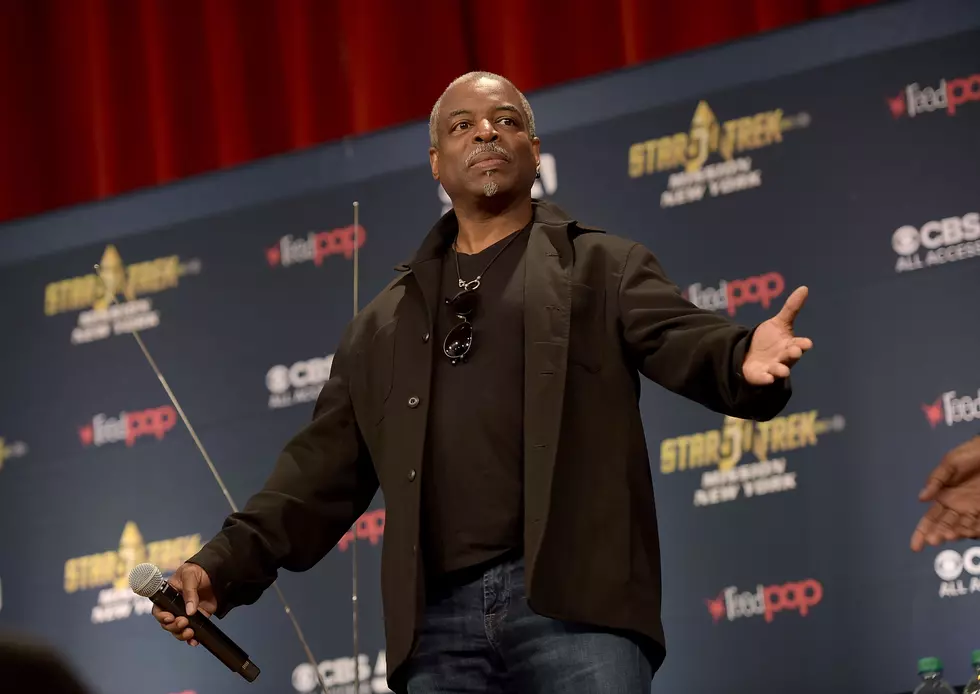 Is LeVar Burton Joining The New Star Trek Picard Series?
Photo by Jason Kempin/Getty Images
Geek'd Con is Shreveport's biggest comic and pop culture event, and it will return this August for the show's 5th anniversary. The event will once again be at the Shreveport Convention Center in Downtown Shreveport. This year's show will be on August 16th-18th.
LeVar Burton is on his way to Downtown Shreveport for Geek'd Con in just a couple of weeks. But that might not be the only journey in the near future for Mr. Burton.
Once everyone put their eyes on the trailer for the new Star Trek series, and got a chance to see fan favorites from Star Trek: The Next Generation making appearances, it became obvious this show will be a huge hit with the nostalgic fan base. With Brent Spiner's Data, Jeri Ryan's Seven of Nine, Marina Sirtis' Deanna Troi, and Jonathan Frakes' William T. Riker all set to appear in the new series, it left fans looking for more.
Which includes LeVar Burton's classic character Geordi La Forge. Then, Burton commented on it. Which made it sound like he's already on-board, but it might be a secret.
Could it be? Could LeVar be heading back to the Star Trek universe? It's not official, but if we were going to place a bet on it, we'd say YES.