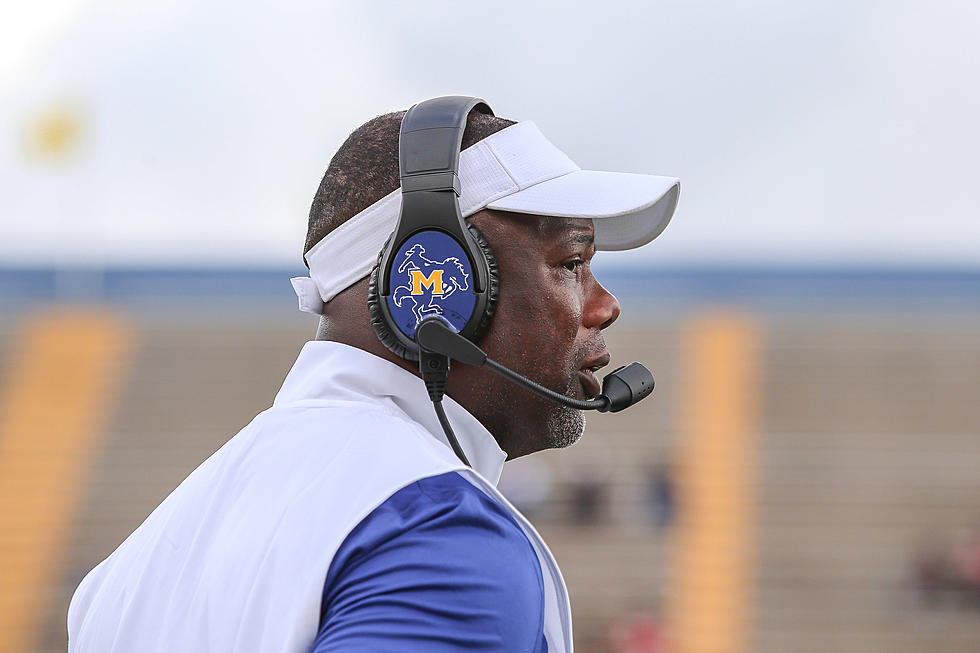 Frank Wilson Resigns As McNeese Head Coach
Mcneese State University
In a surprising turn of events today, McNeese announced that current head coach Frank Wilson has officially resigned today from his position after leading the team for two seasons. Current Athletic Director Heath Schroyer is accepting the resignation immediately and will actively play a part in the search for a new head coach.
I am humbled to have served as the head coach at Mcneese State University. While There were unique challenges over the last two years, including two hurricanes that impacted our community and team, I couldn't be more grateful for how our university leadership and team embraced these challenges, Frank Wilson said, Your New Head Coach will inherit a strong- minded group of young who have excelled in the classroom and demonstrated a willingness to work that is sincerely inspiring. These young men withstood tough times and many moving parts, but these young men will win. My only regret is that we did not position our team to win the Southland Conference. I will always be a Mcneese supporter. Go Pokes!

 

Athletic Director Heath Schoyer praised Wilson for his tenure at Mcneese. We appreciate everything Coach Wilson has done to help our football program and our community heal from two very difficult years. Coach Wilson is first-class and was an excellent leader for our student-athletes. I wish he and his family the best in all of their future endeavors
Well, how do you feel about this news coming out of the camp? Good Luck to McNeese on their search for a new coach and to Coach Wilson on his return to LSU!
LOOK: Milestones in women's history from the year you were born
Women have left marks on everything from entertainment and music to space exploration, athletics, and technology. Each passing year and new milestone makes it clear both how recent this history-making is in relation to the rest of the country, as well as how far we still need to go. The resulting timeline shows that women are constantly making history worthy of best-selling biographies and classroom textbooks; someone just needs to write about them.
Scroll through to find out when women in the U.S. and around the world won rights, the names of women who shattered the glass ceiling, and which country's women banded together to end a civil war.