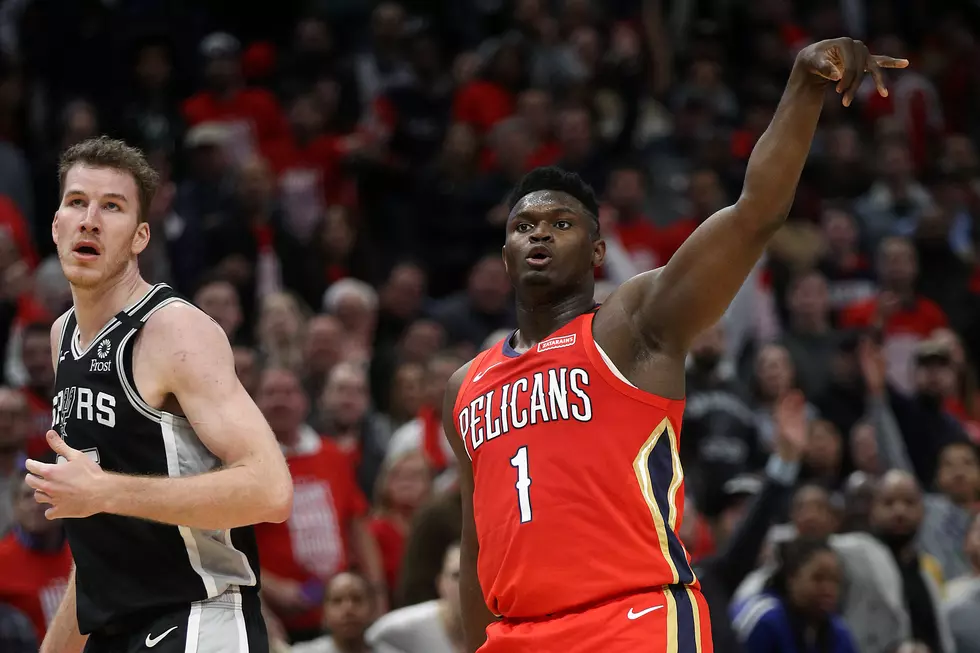 ESPN Gets Big Ratings Boost In Zion's Debut
Photo by Chris Graythen/Getty Images
The young superstar brought big ratings to college basketball last year at Duke. In his NBA debut with the Pelicans, he did the same things for the NBA.
Ratings are notably down for the league this season, but Zion gave them a spike last night.
Williamson's next game is tomorrow at home against the Denver Nuggets. It'll be televised on Fox Sports New Orleans (FSNO).
His third scheduled game is Sunday against the Boston Celtics at 5:00 pm in New Orleans. It'll air on FSNO as well as ESPN. It'll be interesting to see what kind of ratings Sunday's game pulls with an earlier start time at the end of a weekend.
Enter your number to get our free mobile app