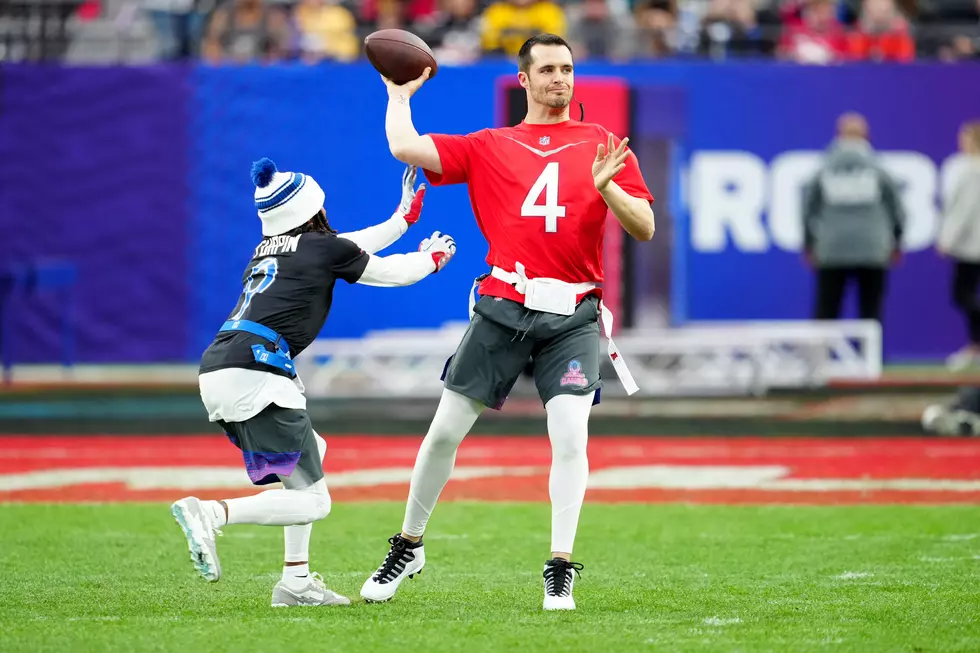 Derek Carr Plans to Visit the Saints Tomorrow
Getty Images
Saints fans have been begging for answers at quarterback after a failed Andy Dalton test run this past season and an injury-prone Jameis Winston. Well, Saints fans, it's looking like the team has begun its search for that answer as well. According to Ian Rapoport, the Saints have invited Derek Carr for a visit and the Raiders have officially approved.
Carr had a less-than-stellar 2022 season with 3,522 yards passing, 24 touchdowns, and 14 interceptions. The long-time Raider has shown promise with several 4,000-plus yard seasons and three Pro Bowl Selections.
This may not be a flashy hire that Saints fans are looking for, but he is a better option than what the Saints currently have at quarterback. Carr has also been in an organization that hasn't seen much stability. He has had six different head coaches since being drafted by the Raiders in 2014.
He led the Raiders to the playoffs in 2021 despite having to deal with multiple scandals that include his head coach in John Gruden. So, it's not hard to say that with the right environment and guidance, he could be a great fit for the Saints. He and Dennis Allen already have an established relationship from the time Allen was the head coach of the Raiders in 2014.
Now all of this is just to say that this is simply a visit for now. Carr has a no-trade clause in his contract and it doesn't look like a trade is imminent at the moment. What do you think of the possibility of the Saints making a move for Derek Carr?
Remembering the 2000 Saints, One of the Best Seasons in Franchise History
Despite winning the first playoff game in the history of the franchise, which was in its 34th season that year, the 2000 Saints team does not get its proper due.
Worst New Orleans Saints Trades of All Time
A rundown of the absolute worst New Orleans Saints trades of all time.
Saints Franchise Leaders For Each Major Statistic
New Orleans Saints Record Holders For Every Important Stat