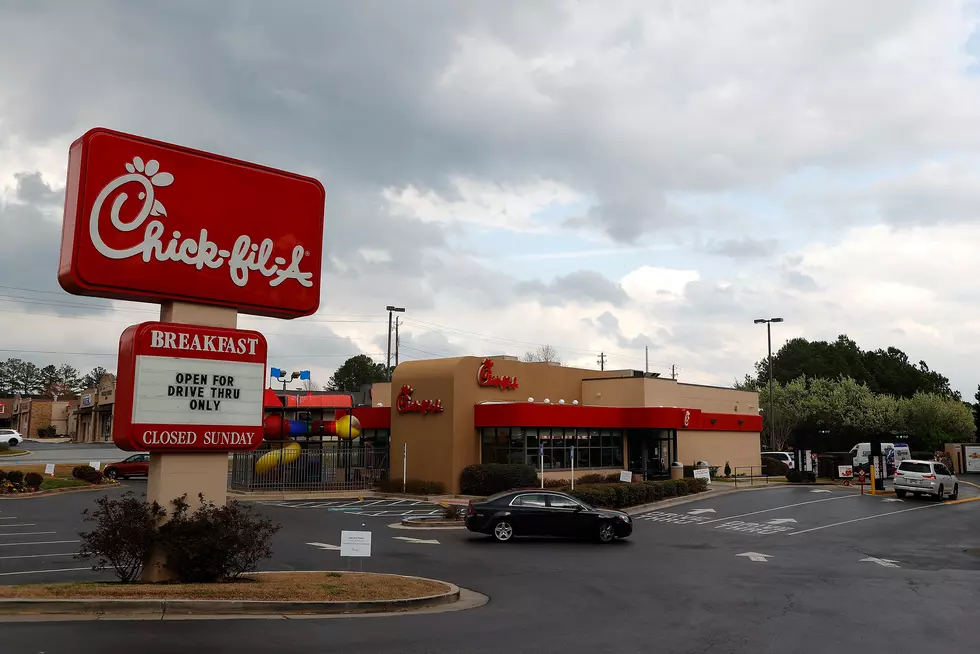 Chick-fil-A Surpassed Taco Bell as Most Popular Restaurant Chain
Kevin C. Cox, Getty Images
It's Chick-fil-A's pleasure to serve you, and because of that, the chicken tender dealer continues to make remarkable strides in becoming America's favorite fast-food restaurant. Could it be that we are all obsessed with getting treated with the utmost respect and importance? I think so. The kind employees and delicious meals are really paying off for Chick-fil-A.
Mcdonald's reigns king with their number one spot on the list. The Golden Arches brought in a whopping $40.41 billion and they are also showing a 4.9% increase in sales. Starbucks came in at number 2 on the list raking in $21.38 billion with an 8.6% increase in their sales.
Chick-fil-A's sales increased by 13% and that's probably what leapfrogged them over Taco Bell and Subway.  While there are only 2,363 Chick-fil-A locations, the wrap-around lines and prompt service have ensured a steady success rate for the Georgia based company.
Taco Bell didn't roll over, they were close behind Chick-fil-A with $11.29 billion in sales in 2019, their growth rate of 9% was close behind Chick-fil-A's 13% growth. Taco Bell came in 4th on the list. Burger King ranked 5th with $10.2 billion in 2019. Subway took a 2% decline in sales last year which kicked them off the top 5 list.
Remember when folks were worried about the business at Chick-fil-A after the Chicken Battle of 2019 with Popeye's? turns out we had nothing to be worried about after all.
10 Signs Your Dog May Have Seasonal Allergies