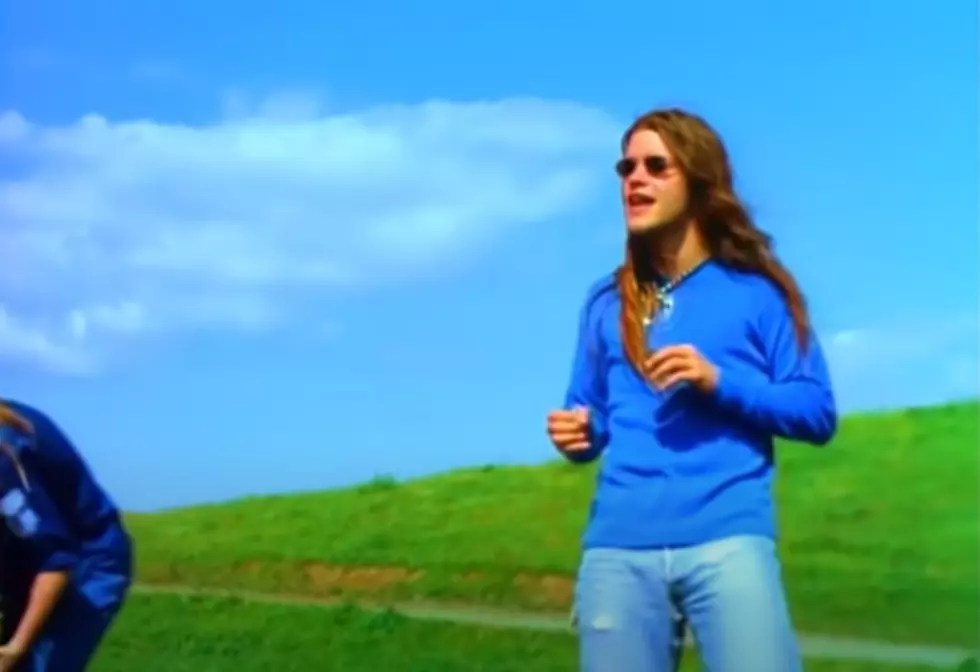 Blind Melon's Shannon Hoon Documentary Drops Tomorrow
Via YouTube Video Capture
A new documentary, All I Can Say, gets released tomorrow and most of it was shot by the main subject, Shannon Hoon, lead singer of Blind Melon. He took his video camera everywhere, so he captured the sudden rise and sad fall of his life.
He filmed himself and the band from 1990-95 with a Hi8 video camera and even filmed hours before his death. I can't wait to watch this. The documentary will be released to "virtual cinemas, record stores, and music venues" tomorrow, June 26.
Shannon was born on September 26, 1967 in Lafayette, Indiana. In 1985, he left for California. He met his future band mates at a party where he sang his song, Change. After hearing Hoon perform, Brad Smith and Rogers Stevens asked him to start jamming with them. By 1990, with the additions of Christopher Thorn and Glen Graham, the band lineup was complete. That same year, they the released a four-song demo and signed a record deal with Capital Records.
Growing up as a teenager in the '90s, MTV had a huge impact on my life. I've always loved music, so in my teen years, I was either watching MTV or blasting alternative rock in my room. I fell in love with Blind Melon the first time I heard No Rain.
Hoon's voice was raw but beautiful. The video production was amazing, and I thought the sky was the limit for the band. I didn't know about his battle with drugs and how serious it was. I still remember the day I heard he had passed away in New Orleans before a show. It still saddens me to this day. Shannon, you left us way too soon, but you left some amazing music for us to remember you by.
I recommend you check out Blind Melon's YouTube Channel. I would imagine most people have only heard No Rain by the guys. They were truly an amazing band, and I know you will dig the rest of their tunes.
Enter your number to get our free mobile app
The Biggest Celebrities From Southwest Louisiana