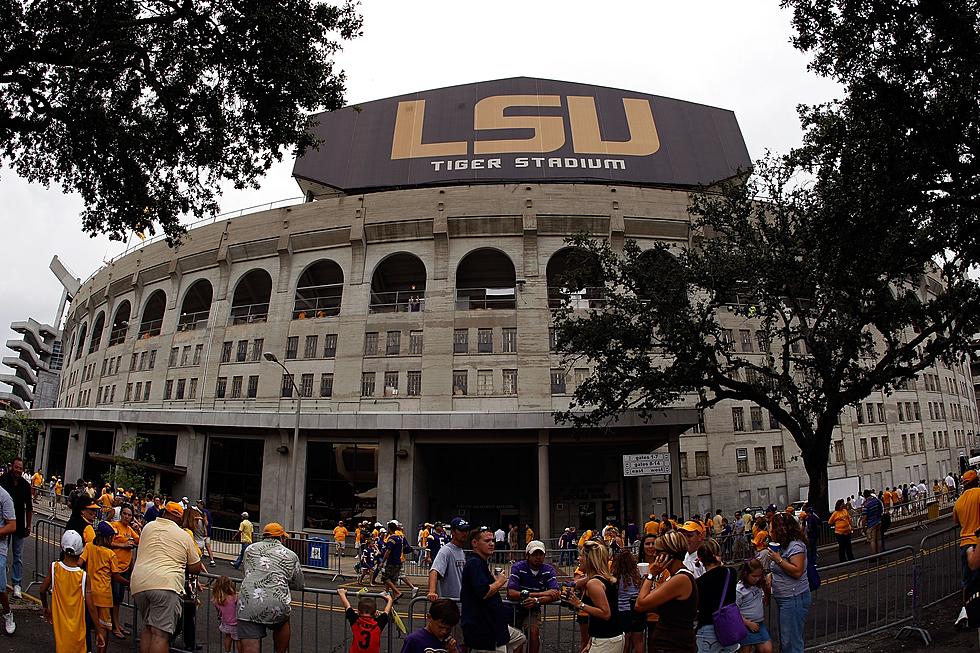 Betting on the Tigers? Caesars Named Official Sportsbook of LSU
Photo by Chris Graythen/Getty Images
The age of sports betting in Louisiana is upon us.  Sure, the kinks haven't been worked out just yet - but it won't be long.  I know this, because big-money sports-gambling companies are pouring advertisements into our state in preparation of the day we can lay our money down for our favorite team.  For a lot of folks that's the LSU Tigers, and that's what Caesars Sportsbook is counting on.
What does Louisiana State University get out of the deal?
According to the announcement from Gaming Today, Caesars just put ink to the deal that will make them the official sportsbook partner of LSU Athletics.  What that means for LSU is a ton of money.  How much?  Reportedly, the 5-year deal guarantees the Tigers $1.6 million.
What does Caesars get out of the deal?
According to the details of the deal, Caesars will get: "marketing and sponsorship opportunities, including naming rights at the Skyline Club at Tiger Stadium and signage at the stadium, Pete Maravich Assembly Center, and Alex Box Stadium."  The gambling juggernaut will also reportedly receive broadcast and digital rights like their logo all over LSU Sports Mobile App and signage with all 21 of LSU's men's and women's athletics programs. Caesars Rewards loyalty program members will also get the chance to grab some LSU game tickets and even VIP access at Tiger Stadium as part of the deal.
Caesars puts some icing on this cake
On top of all of the money the gaming giant will give the Tigers in this deal, Caesars is also reportedly lining up scholarships for students studying sports administration, commerce, and leadership.
With this deal, and the 10-year deal with the New Orleans Saints for the naming rights to the Superdome, excuse me, the Caesars' Superdome - it's a pretty sure sign that Caesars sees a lot of potential in regards to sports betting in Louisiana.
Read More: Top 10 Things You Need to Know About LSU's 2020 Season
[gallerWhich Death Valley is the Real Death Valley?y gallerytitle="Local Guys Currently Playing in the NFL" ids="703382,703385,703384,703383,703386,703387,703388,703390,703389" galleryid="182:703380" galleryindex="0" showthumbs="no"]