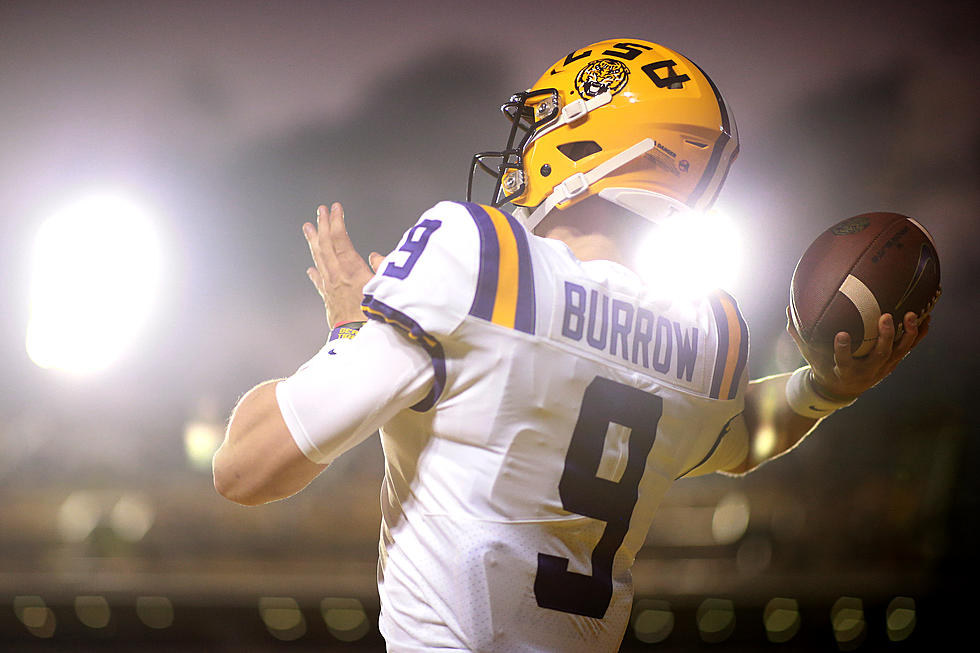 2020 NFL Draft Is Tonight — Will Joe Burrow Go #1?
Getty Images
Yay, finally a live sporting event! The 2020 NFL draft is tonight and for LSU football fans, all eyes will be on Joe Burrow to see if he does, in fact, get picked number one overall.
News outlets out of Cincinnati are saying it is all but a lock that the Bengals will pick Joe Burrow #1 overall tonight.
There was a lot of speculation that the Miami Dolphins might be a player for the number one spot but head coach, Zac Taylor, told the media Burrow was as good as advertised.
The NFL Draft begins at 7:00pm central time and will be televised on ABC, ESPN, and the NFL Network. All of Louisiana will surely be watching tonight.
Enter your number to get our free mobile app
Lake Charles Today