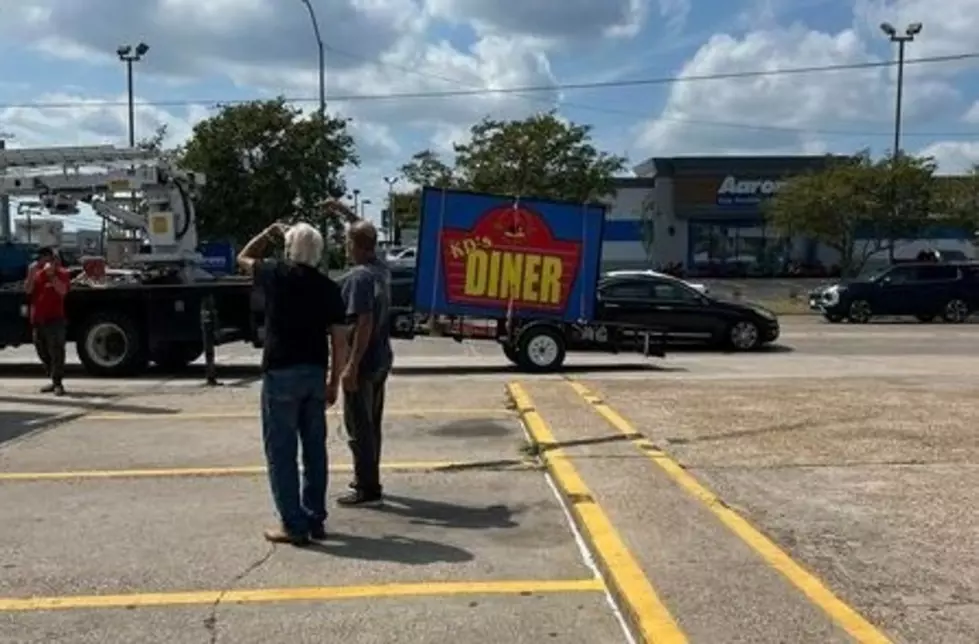 2 Years Later, KD's Diner Gets a New Sign
KDs Diner
It's no secret that my hideaway for breakfast on Saturday mornings is KD's Diner. It's been a home away from home for many years now. There's just something about the pancakes and the coffee, not to mention the atmosphere. I've literally never had a bad thing from this place. Plus, you can get your gumbo, which is amazing, in a bread bowl!
Lots of people have from through the diner during its time. They've had celebrities enjoy their food such as the Weather Channel's Jim Cantore and even the Today Show's Al Roker! Although they are currently still not 24 hours like we remember, they have gotten back to a little bit of normal in the area. They finally took delivery of their sign after it was destroyed in Laura. The little diner has survived multiple fires and even multiple floods. In fact, during the flood of 2021, patrons in the diner just stuck around and kept drinking coffee with their feet in the water still.
Congrats to my personal favorite little diner in Lake Charles, and I can't wait to see them continue to get back to normal like the rest of the city!
50 Most Popular Chain Restaurants in America
YouGov investigated the most popular dining brands in the country, and Stacker compiled the list to give readers context on the findings. Read on to look through America's vast and divergent variety of restaurants—maybe you'll even find a favorite or two.