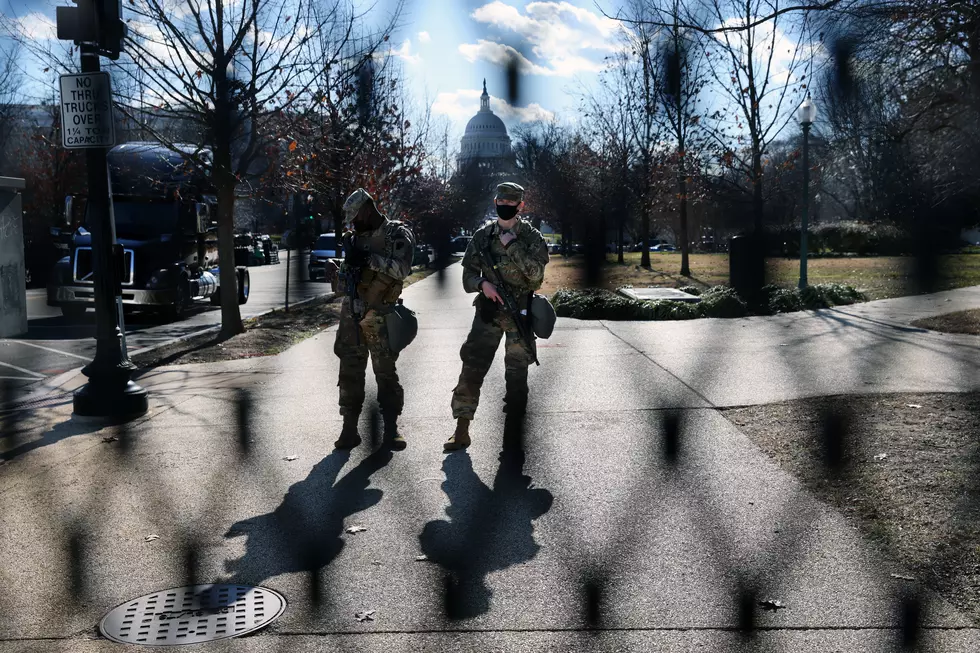 12 National Guard Troops Removed From Inauguration Over Security
Photo by Spencer Platt/Getty Images
Enter your number to get our free mobile app
Securing Washington DC has been a prime focus of Federal Authorities and the Nation's military since the domestic terrorist attack on the United States' Capitol Building on January 6th. With the continuing threat looming, extra measures have been put in place to protect the Inauguration of Joe Biden as President of the United States. One of the biggest moves to protect the event was the deployment of 25,000 National Guard members.
When National Guard members arrived in DC, they were subjected to a vetting process by the FBI. A process that was met with objections from some, including Texas Governor Greg Abbot.
According to the Associated Press, there appears to be disagreement inside National Guard leadership over how many Guard members were removed for different concerns. Two US Officials told the AP that all 12 were found to have ties to alt-right militia groups, or posted extremist views online, while the AP also reports that National Guard General Daniel Hokanson would only confirm that 2 Guard member were removed for making "inappropriate" comments or texts directly related to the Inauguration. The General said that the other 10 troops were removed for issues that could be related to previous criminal behavior or "other activities".
Other reports say that Pentagon officials have said this is proof that the vetting process is working, and that 12 of 25,000 is a very small percentage.
Read More: Top 10 Beers Made in Louisiana