Listen to Lindsey Buckingham and Christine McVie's New 'In My World' Single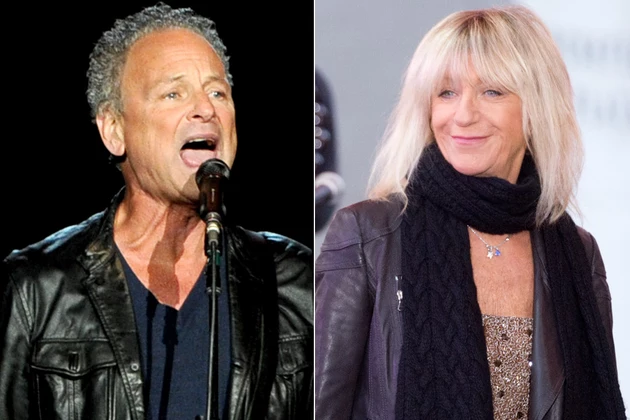 Lindsey Buckingham and Christine McVie have released "In My World," the first single from their upcoming self-titled album.
The mid-tempo track, which you can listen to below, is one of five solo Buckingham compositions on the 10-song set, due June 9. Fans hoping to hear the duo harmonize might come away disappointed, but in every other respect, "In My World" lives up to expectations, with Buckingham's multi-tracked vocals delivering a moody melody over gently insistent waves of needlepoint-precise guitars; there's even a bit of vintage Fleetwood Mac-style wordless vocal noise in the song's midsection.
The song's resemblance to a Mac track is unsurprising, given the album's previously reported origins as the long-awaited follow-up to 1987's Tango in the Night from the group's Rumours-era lineup. With singer Stevie Nicks focused on her solo career, the rest of the band pivoted into the Lindsey Buckingham/Christine McVie project, with bassist John McVie and drummer Mick Fleetwood offering rhythm section support. According to Fleetwood, fans will be pleased.
"It came under the heading of music that had to come out. Chris is full of vim and vigor, which is mind-blowing, and I'm really happy for Lindsey, because this is what he most likes to do – putting something together," he said. "This relationship is a real expression of a musical powerhouse that's come to the fore, and we're all happy about that. It's really cool. I think they'll be walking down some red carpets with this one."
Fleetwood Mac Albums Ranked Worst to Best
Source:
Listen to Lindsey Buckingham and Christine McVie's New 'In My World' Single