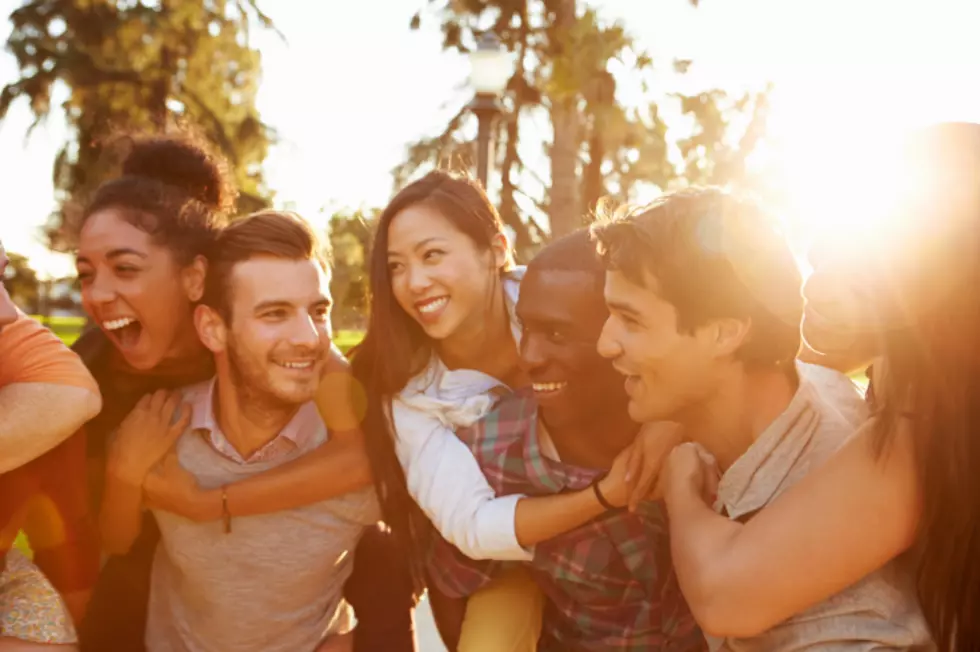 Would You 'Rent' A Friend? You Can with Bumble BFF and Hey Vina
monkeybusinessimages, ThinkStock Images
The world of dating has long been dominated by the digital realm.  Almost everyone in the dating game today has been electronically "hooked-up" at least once.  Sure, there are some single-and-ready-to-mingle folks who have met someone they end up dating  live and in person, but that was probably 10+ years ago.  Today, more than 40 million Americans are using some form of online dating.  The latest innovation in web-based relationships is moving beyond the romantic into the realm of friendship.
Several apps and add-ons to existing apps have been launched in the past few years, quietly working out the bugs and accumulating users.  Bumble BFF, Hey Vina, Peanut, Meet my Dog, and tons more apps have all been developed to combat loneliness of the non-romantic variety.
As I am sure you have figured out, Bumble BFF is a pretty straight forward approach to finding a new best friend - but there are several, very specific versions of the same concept.  Hey Vina is focused on women finding women for friendships, Peanut is for moms to find like-minded moms, Meet my Dog is for dog lovers, and so on.  According to VOX, some people are even willing to pay up to $45 per hour for a quality friend in what amounts to a form of pal-stitution.
At the very least, this is an effort to catch lonely people who have isolated themselves in their phones and bring them back to the real world with friendship.