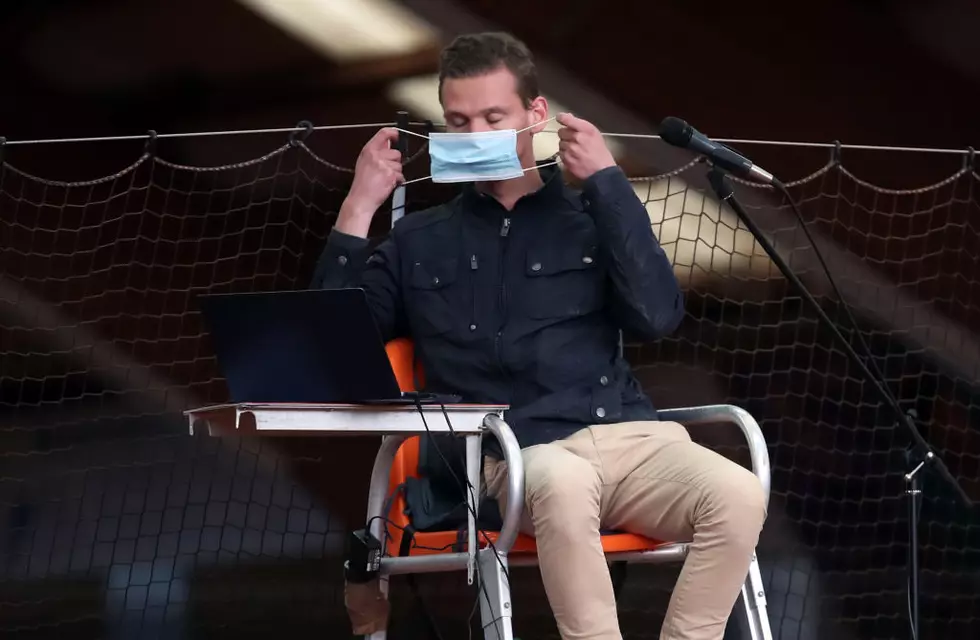 World Health Organization Challenges Mask Policies In The US
Photo by Alex Grimm/Getty Images
The video posted features WHO Public Health Specialist Dr. April Baller, who says:
"If you do not have any repository symptoms such as fever, cough or runny nose, you do not need to wear a mask. Masks should only be used by health care workers, caretakers or by people who are sick with symptoms of fever and cough."
Baller adds that masks provide people with a "false" sense of protection against COVID-19. However the Centers of Disease Control and Prevention (CDC) has been pushing the public to wear masks at all times. The CDC pointed to a study on mask wearing, that had yet to be peer-reviewed when they made their declaration.
Earlier this year, US Surgeon General Jerome Adams had stated on multiple occasions that the public should not wear masks. While issuing his concerns at that time, Adams echoed the statement from WHO Public Health Specials Dr. Baller with concerns about the "false sense of security". Adams has since changed his stance, only after the CDC issued their opinion, going as far as creating an online video (with the CDC) to urge the public to create their own.
The European Center for Disease Control has also had mixed messages on public mask wearing. Posting on their website that "there is no evidence that face masks will effectively prevent you from becoming infected." However, after the CDC changed their mind, the ECDC also posted a change.