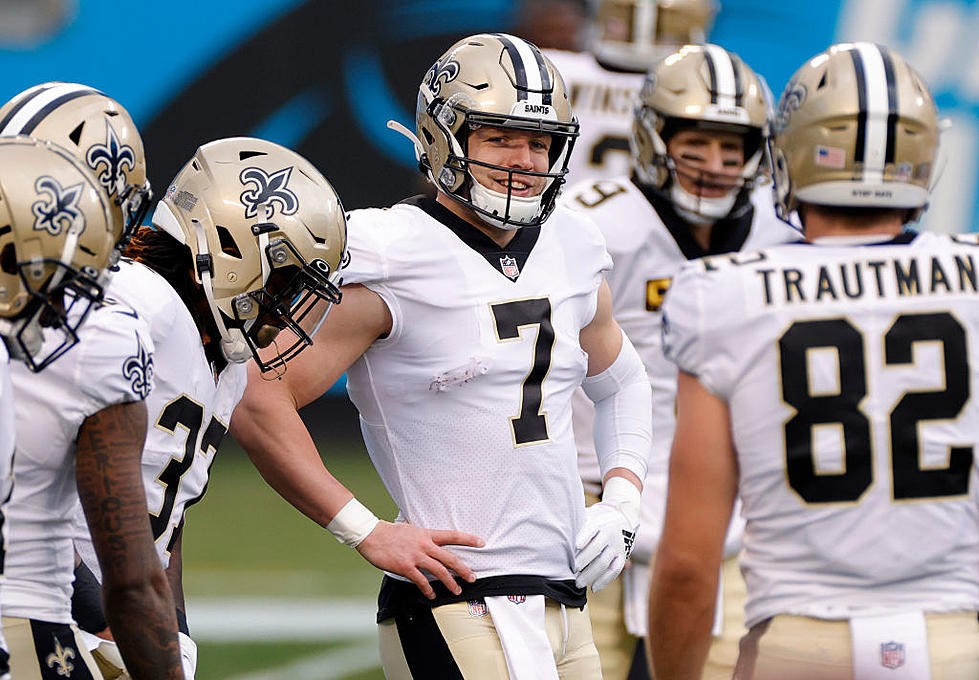 Will Taysom and Mike Thomas Be Cleared To Play This Sunday?
Getty Images
The New Orleans Saints' jack-of-all-trades, Taysom Hill, suffered a concussion during last week's game with the Carolina Panthers. Will he be cleared to play this Sunday?
Hill is currently in the NFL's concussion protocol, which is designed to set forth a criteria that must be met before a player can return to action on the field. For Taysom to play on Sunday, he has to meet all of the NFL's steps to returning to action and finally pass tests from the team physician and an unaffiliated neurotrauma consultant.
Currently, Taysom has returned to limited practice as of yesterday. If the Saints rush Hill back to action, they could be fined heavily. The first violation could cost the team anywhere between $50,000 to $150,000. Another breach may result in another fine of $50,000 to $100,000. If the NFL considers the action a serious breach, draft picks could also be docked.
In other injury news, Michael Thomas has come off of injured reserve and was spotted yesterday at practice.
Head Coach Sean Payton had this to say about Thomas at a press conference:
I'm going to see what this week holds currently. He's still on reserve/injured. I know he's been working at it, trying to get back. But we'll get a better feel this week to the progress he's made. Hopefully that's significant.
It looks as if it's still a wait and see game as to whether or not Taysom and Mike will be cleared to play this Sunday.
Also of note, Alvin Kamara is still on the COVID-19 list. However, Latavius Murray, Dwayne Washington, and Michael Burton returned after having contact with Kamara.
The Saints (12-4) take on the Chicago Bears (8-8) this Sunday at 3:40pm on CBS.
Enter your number to get our free mobile app
LOOK: Here are the best small towns to live in across America