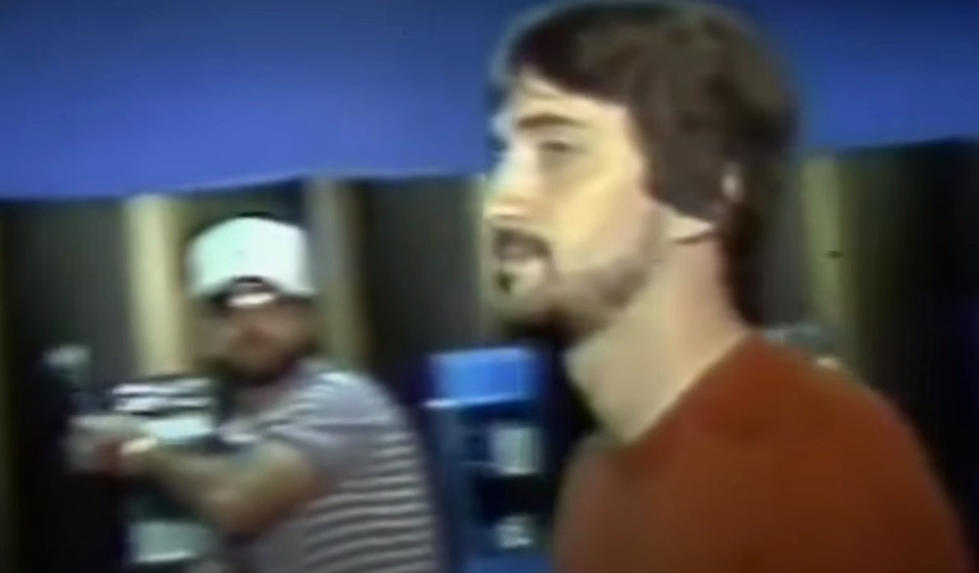 Why Louisiana Man Gary Plauche Goes Viral Every Father's Day
Mattew Cipolla via Youtube
The story of Gary Plauché is one of the most intriguing in American criminal history. The Baton Rouge man committed a crime in 1984 that resonates with the public today. Its one of the few crimes that took place on video, but the public seems to side with the suspect and not the victim.
The Plauché story has been covered by multiple documentaries, TV shows, and is even the subject of the 2019 book "Why, Gary, Why?": The Jody Plauché Story". The 2019 book was written by Gary's son Jody, who was also central to this story.
We won't write about the details of the crimes against Jody Plauché too in-depth, but if you want the full backstory, it's covered here.
The main point of the story is that local karate instructor, and friend of the Plauché family, Jeffrey Doucet, had abducted Jody Plauché in February of 1984. Doucet had been Jody's karate instructor, and had been around the family closely for over a year. During that time, Doucet had begun sexually molesting Jody.
When Doucet abducted Jody, he took him from Baton Rouge to California, where Doucet continued to abuse Jody. The only reason Doucet was captured was that he allowed Jody to make a collect call from their motel room to Jody's mother. Once police traced the call, they arrested Doucet, and returned Jody to Louisiana.
During this time, Gary Plauché learned the extent of Doucet's abuse of his son. Filled with grief and anger, Plauché hatched a plan to seek vengeance on Doucet. Plauché had become aware when Doucet was going to be returned to Baton Rouge. He decided that was the moment he was going to do something.
Plauché went to the airport, armed with a gun, and waited for police to bring Doucet in. As soon as Doucet walked past Plauché, he raised his gun and fired one shot into Doucet's head. Immediately, Plauché surrendered to police, who recognized the father from the investigation. They started calling out to him asking "why"...which is where the book get's its title.
After he was arrested, Plauché was charged with Second Degree murder, but that charge was eventually dropped in favor of a Manslaughter charge. Plauché pled "no contest" to that charge, and was given a seven years suspended sentence, five years of probation, and 300 hours of community service.
Gary Plauché died in 2014, three weeks before his 69th birthday. Prior to his death, he did an interview where he was asked if he regretted killing Doucet. Plauché said he didn't regret it, and would do it again.
If you haven't yet put together why the story of Gary Plauché goes viral every Father's Day, its because his actions resonate with the American public to this day. Even though Plauché obviously committed a crime, and it was caught on camera, the public seems to overwhelmingly support his actions to this day. Which is why many on the internet share his story around Father's Day.
Here are 8 Texas True Crime Series You Can Watch Right Now
If you're looking for something to watch over the next few days, and you love true crime, here are 10 Texas True Crime Series you watch right now.
Who Are The Top 10 Largest Landowners in The State Of Texas?
From the rolling hills around Austin, TX to the tumble weed filled towns out west, Texas is sprawling. Surprisingly,
Texas land is nearly 95% privately owned
, with some of the largest properties for cattle ranching in the country.