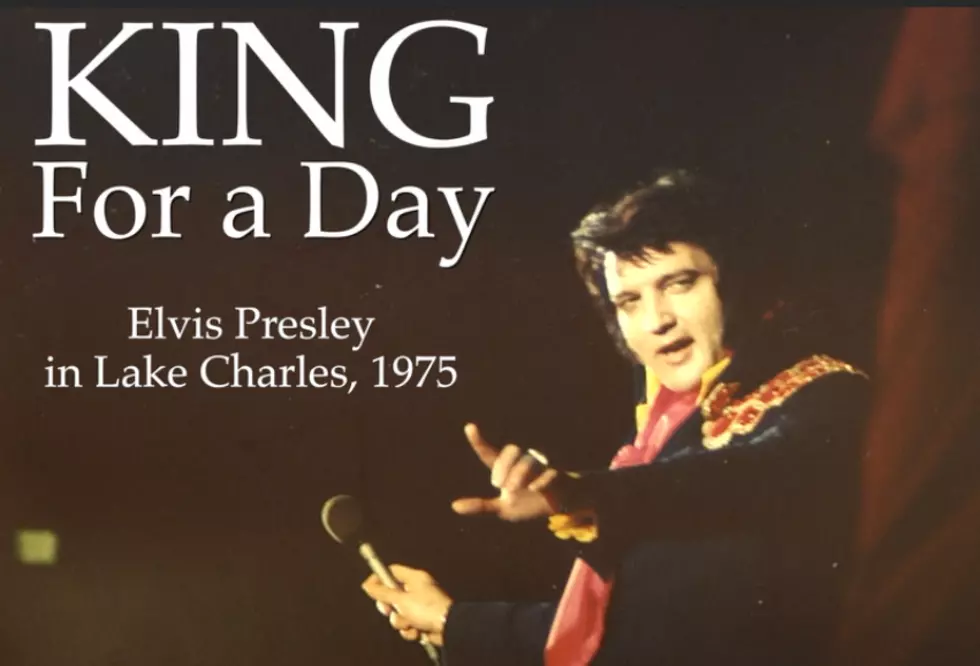 What You May Not Have Known About Elvis Presley's 1975 Lake Charles Concerts [VIDEOS]
Keith Alverson / YouTube
On May 4, 1975, The King of Rock 'n' Roll landed in Lake Charles, La., for two sold-out shows at the Civic Center during Contraband Days.  It's been almost four decades since that day, but for some Lake Charles residents, it's still the biggest show that ever rocked the lake.
We caught up with some of the Lake Area's biggest Elvis fans, asking them to relive their memories of that day.  What we got were some really cool stories about The King, some never-before-seen pictures and a quick Ph.D in Elvis.
But not only that -- we also found a live recording (scroll down to see) from the evening show!  If you were there, or if you weren't there (or if you just don't remember), you've got the chance now to hear that night's performance.  Who said there were no second chances?
We caught up with three people -- Gator 99.5's Dale Mann, Elvis fan club founder Melony Rue LeMay and nationally-renowned Elvis impersonator (and Lake Charles City Councilman) John Ieyoub -- to find out what made that day special for them and for Lake Charles.  Along the way, find out the answers to the following questions:
What's this about Elvis and a special mattress?
Where did he stay while he was in town?
What's the quickest way to remember which show you went to?
How much were the tickets in 1975?
Which classic Elvis hit was brand-new when he played it live in Lake Charles?
Watch "King for a Day -- Elvis Presley in Lake Charles, 1975" (8:35)
Listen to Elvis' evening concert!  Check out the full set list!  (56:32)
One enterprising fan managed to catch this recording of the evening concert straight from mixing console.  Most of the concert is here (the classic "2001" introduction and the first three songs are missing), but we do have what is believed to be the only recording of Elvis performing Hank Williams' "Jambalaya."  Pretty fitting for Louisiana, eh?  (Here's the set list from the afternoon concert, in case you were wondering.)