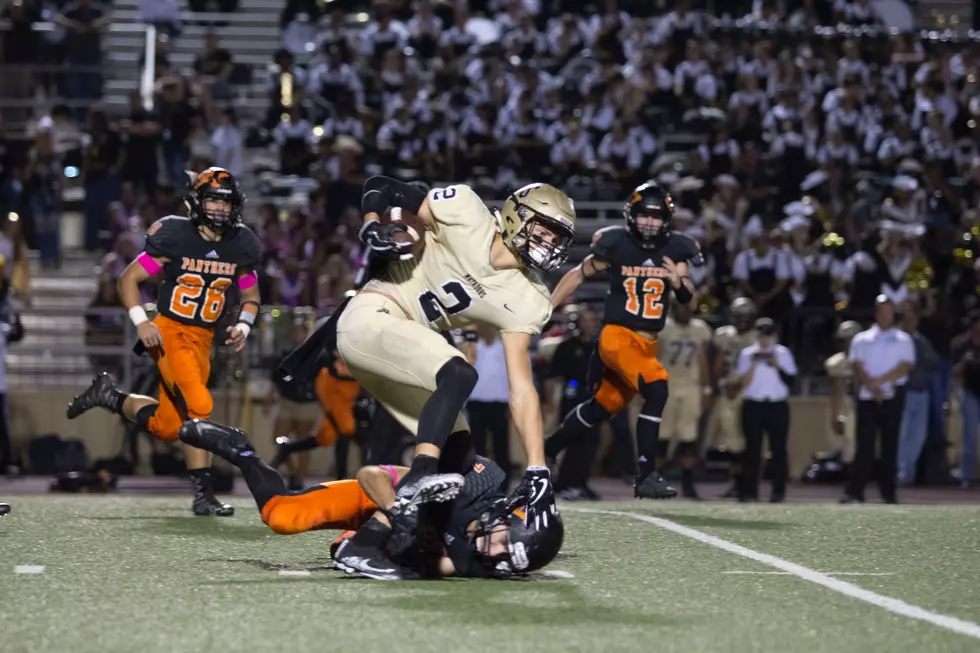 We'll Be Tailgating At High School Football Games Across SWLA
Photo by Katrina Berban on Unsplash
The Lake Crew will be heading out again this year for our Friday Night Lights Game of the Week presented by Avail Hospital.
Avail Hospital is an emergency-focused, licensed acute care inpatient hospital staffed by board-certified physicians and equipped with state-of-the-art diagnostics including ultrasound, digital radiology, CT scan, and a comprehensive clinical laboratory. They provide emergency and inpatient care for both adult and pediatric patients. Their focus is on delivering highly personalized care. Their beautiful facility features a comfortable, modern environment, state-of-the-art equipment and technology, and the lowest wait times in the region.
We'll be broadcasting live at 6:00pm every Friday for our Game of the Week Tailgate Show with Mikey O, Patrick Frey, and Hunter Bower from Geaux Preps. We'll break down the game, talk about other big match-ups in SWLA and across the state, plus the guys will give their score predictions for the Game of the Week.
Ashton from Avail Hospital will be with us live at the games by the home entrance giving you a chance to spin the prize wheel to win awesome prizes and we'll also have your chance to register to win McNeese football tickets, Moody Garden's passes, concert tickets, and much more.
2022 Friday Night Lights Game Of The Week Schedule:
Week 1 - 9/2/2022 7:00:00 PM
Iowa (H) vs Iota (A) @ 401 W. Miller Iowa, LA 70647
Week 2 - 9/9/2022 7:00:00 PM
Westlake (H) vs Welsh (A) @ 1000 Garden Drive Westlake, LA 70669
Week 3 - 9/16/2022 7:00:00 PM
DeQuincy (H) vs South Beauregard (A) @ 207 N. Overton DeQuincy, LA 70633
Week 4 - 9/23/2022 7:00:00 PM
Sulphur (H) vs Carencro( A) @ 100 Sycamore St Sulphur, LA 70663
Week 5 - 9/30/2022 7:00:00 PM
Hamilton Christian (H) vs Oberlin (A) @ 1415 Eighth Street Lake Charles, LA 70601
Week 6 - 10/7/2022 7:00:00 PM
Barbe (H) vs Sulphur (A) @ 2200 W. McNeese Street Lake Charles, LA 70605
Week 7 - 10/14/2022 7:00:00 PM
Grand Lake (H) vs Lake Arthur (A) @ 1039 Hwy. 384 Grand Lake Lake Charles, LA 70607
Week 8 - 10/20/2022 7:00:00 PM
St. Louis Catholic (H) vs South Lafourche (A) @ 100 Sycamore Street Sulphur, LA 70663
Week 9 - 10/28/2022 7:00:00 PM
Sam Houston (H) vs E.D. White (A) @ 880 Sam Houston Jones Pky. Lake Charles, LA 70611
Week 10 - 11/3/2022 7:00:00 PM
Jennings (H) vs St. Louis Catholic (A) @ 2310 N. Sherman St. Jennings, LA 70546
Louisiana Foods For Game Day