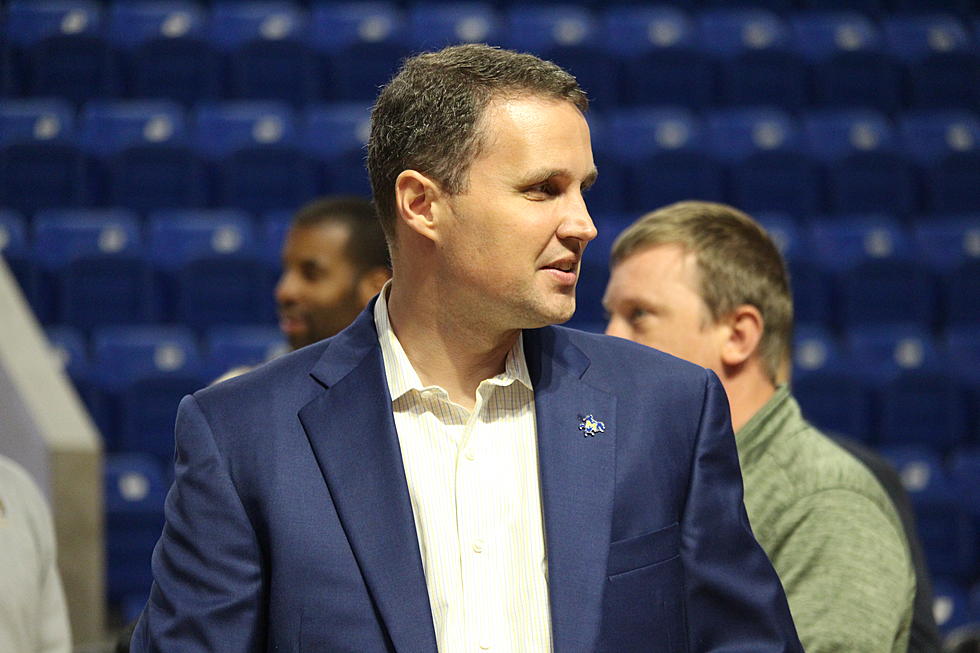 [WATCH] Will Wade McNeese Basketball Press Conference In Lake Charles, Louisiana
Patrick Frey II TSM
Former LSU Tiger head basketball coach Will Wade was in Lake Charles today to formally announce his hiring in the Legacy Center.
Jim Gazzolo reported on Sunday in The American Press that McNeese had signed Wade to a 5-year deal.
Will Wade was born on November 26, 1982 in Nashville, Tennesse. He got his first head coaching job at the University of Chattanooga in 2013. From there Wade moved on to take the job at VCU in 2015 and after a run in the NCAA Tournament he accepted the head coaching job offer from LSU in 2017.
Wade was very successful at LSU:
2017–18: 18–15 - NIT second round
2018–19: 25–5 - NCAA Division I Sweet 16
2019–20: 21–10 - All postseason cancelled-COVID
2020–21: 19–10 - NCAA Division I Round of 32
2021–22: 22–11 - Fired
In 2019 Will was accused of paying players to come play for the Tigers basketball program. He was recorded on an FBI wiretap saying he had a "strong ass" offer for a player. After four years of suspensions and finally in 2022 formal allegations from the NCAA he was terminated in March of that same year.
Wade told KPLC that McNeese was the perfect place for him to rebuild his career, but that program will not be a rebuild situation and will be a contender for the Southland Conference championship next season.
What's left of the Cowboy basketball team was there to welcome their new coach. Two noticeable players missing at the press conference were Christian Shumate and Jonathon Massie. Questions now linger if two of the best players on the team are going to enter the transfer portal. I guess we'll just have to wait and see when the dust settles.
92.9 The Lake's Sports Director Patrick Frey was there at the Legacy Center earlier today, and captured this historic signing for us to enjoy:
Famous McNeese Alumni