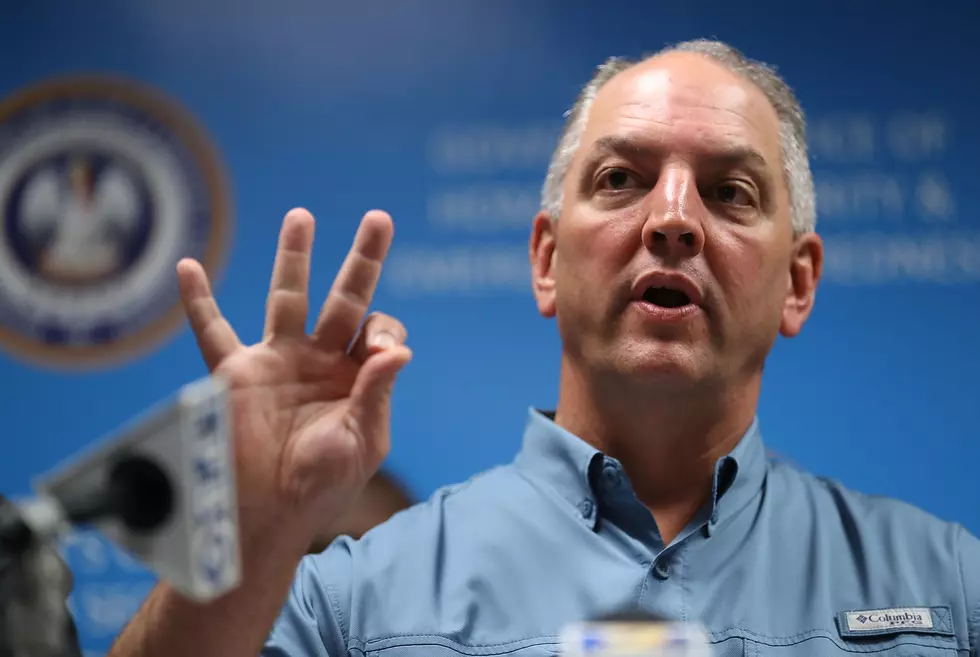 Watch Governor Edwards' Plan to Re-Open State Here
Photo by Joe Raedle/Getty Images
Enter your number to get our free mobile app
Today will be a big day for the State of Louisiana. Today at 4 pm, Governor John Bel Edwards will give an update on the statewide 'Stay at Home' order and outline his plan to re-open the state. While there have been no details given on what the Governor's plan is, he has said on numerous occasions that the state will not return to normal overnight.
You can watch the Governor's news conference below at 4 pm.
According to the Governor's Facebook page, there are currently 14,972 presumed recoveries by COVID-19 patients. He posted the following on his page:
The Louisiana Department of Health is estimating 14,927 Louisianans have recovered from COVID-19. The Department of Health will update recovery data weekly every Monday at ldh.la.gov/Coronavirus.

This is great news for our state, and we owe a debt of gratitude to the health care workers, medical professionals and everyone who has helped our brothers and sisters recover from COVID-19.

As a state, must continue to remain vigilant in the fight against COVID-19 by practicing social distancing, wearing masks, maintaining good hygiene and hand washing and staying at home.
Things to Do While You're Staying at Home