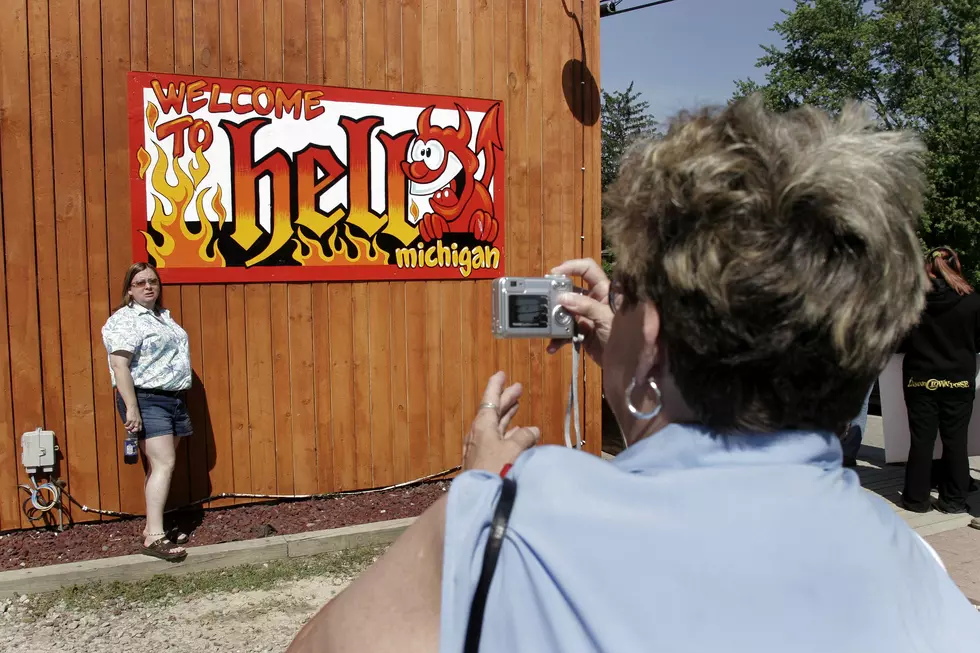 Want to Get Married in Hell? You Can, on Leap Day
Bill Pugliano/Getty Images
If you really want your wedding, and subsequent anniversaries, to stand out, then make plans to get hitched this February 29. Leap Day only happens every four years, so that cuts down on anniversary presents. Oh, and did we mention that you can get married in Hell, Michigan this year? For FREE.
According to the Detroit Free Press 'On Saturday, 29 lucky – or perhaps unlucky – couples will be able to tie the knot for free at 2:29 p.m. in Hell, a small town 20 miles outside Ann Arbor, Michigan.' The Rev. Yvonne Williams will officiate the mass ceremony, and lovers who will be tying the knot are welcome to bring guests, but there are only a few spots left, so you better hurry.
Out of town brides and grooms will be required to get a license at the Livingston County courthouse, and locals can get their marriage certificate at their own county courthouse. After that step is complete, which may take up to a day, you'll get a confirmation from Rev Williams, and then all you need to do is show up for the ceremony at the chapel before the festivities begin. Memorable, indeed.