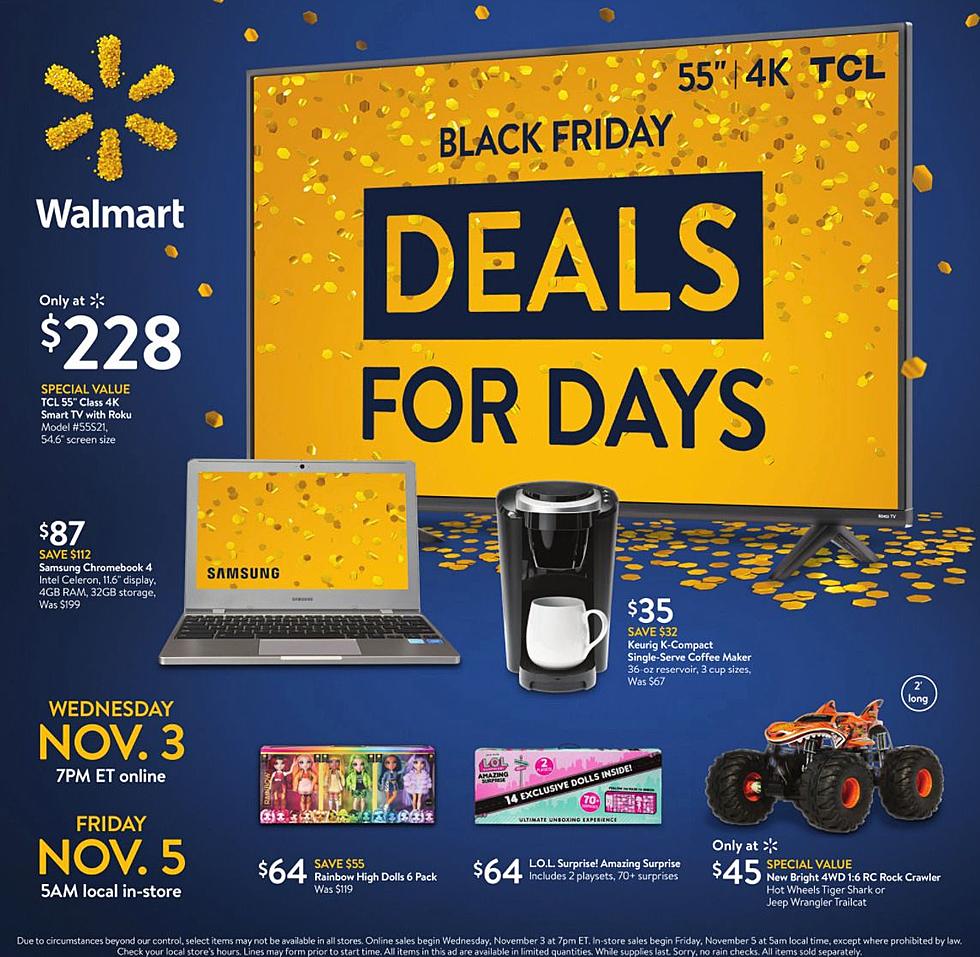 Walmart's 2021 Black Friday Deals Have Been Announced
Walmart.com
Black Friday will be here before you know it, and now we've gotten a sneak peak at Walmart's plans for 2021.
Without question, Black Friday is one of my favorite days of the year. It's literally the perfect holiday for me. I mean, I spend money like I've got it pretty much every day of the year anyways without amazing deals, but on Black Friday, I go all-out. I'm the guy that leaves Thanksgiving dinner early to make sure i have a good spot in line. I will shop all night and usually don't stop until the wee-hours of the morning. Then I'm done, and like Thanos in Avengers: Infinity War, I see my daughters the next day and tell them it is finished and it cost me everything.
I'm not the biggest fan of black Friday events that actually end up being sales deals for an entire month. Don't get me wrong, I love saving money, but when it last longer that a day, it just takes the magic out of it, for me anyways. Still, I know there are a lot of people who love to get their Black Friday on for weeks on end, and Walmart has you more than covered this year.
Somehow, Walmart leaked their 2021 Deals for Days event details, and the sales are mind-blowing. The actual event won't begin until November 3rd, and will last until November 7th. Also, if you're a Walmart Plus member, you get access to the deals before anyone else, with the event starting 4 hours earlier for members.
Below you'll find the deals offered by Walmart for their Black Friday event!
Walmart's 2021 Black Friday Deals
Get into the Halloween 'Spirit' with these Spooky, Fun Family Events
Diners, Drive-Ins and Dives Guy Needs to Try in Shreveport-Bossier
Here are the restaurants that Guy Fieri needs to visit in Shreveport-Bossier for his "Diners, Drive-Ins and Dives"