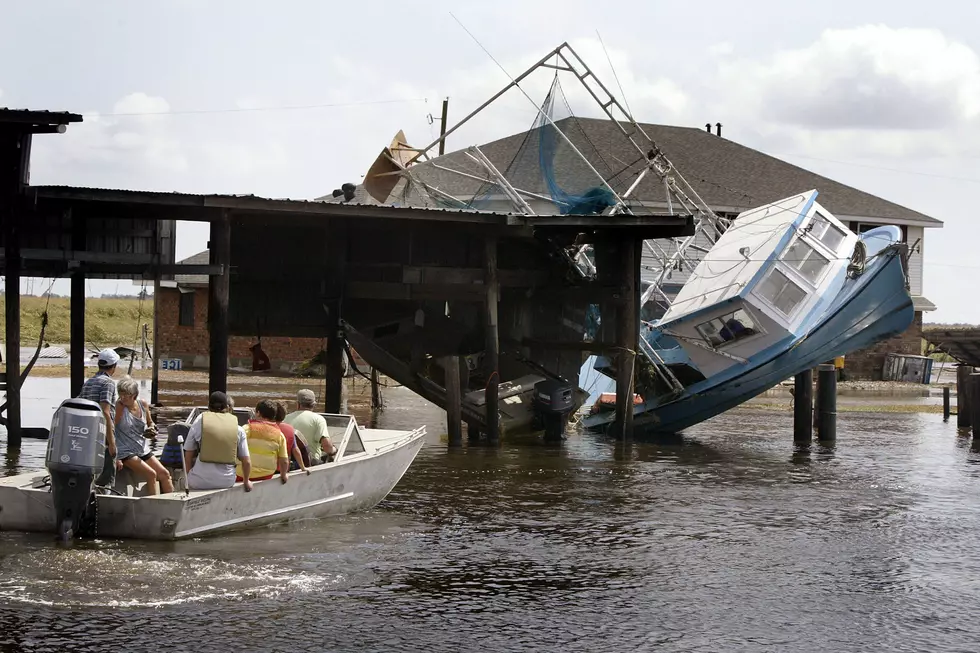 Mandatory Evacuation Issued for Cameron Parish
Hurricane Rita Damage (Getty Images)
As of 1:00pm today, Cameron Parish issued a mandatory evacuation for the parish. Residents who live in areas not listed but flood easily are encouraged to take all necessary precautions and have all of their evacuation plans in place for the two storms barreling towards the Gulf Coast.
Specific areas of the mandatory evacuation were listed out by the Cameron Parish Office of Emergency Preparedness (CPOEP), such as Holly Beach, Cameron, Creole Big Lake, areas south of the Kelso Bayou Bridge in Hackberry, and Johnson Bayou. In the memo, they wanted to remind residents to try and remove campers and trailers from those areas of the voluntary evacuation, as well.
The two storms coming, Marco and Laura, will be bringing tropical storm force winds and will be impacting the areas within the next day or so. With one hurricane causing alarm in the Cameron Parish area, two just means residents should be as prepared as possible, and evacuate the area if needed.
If a resident needs to return during the mandatory evacuation, they will be allowed to do so as long as weather conditions allow. After travel is no long considered safe, there will be no travel allowed on the roads to and from the Cameron Parish area. Only until the CPOEP deems the threat of the storms have subsided will residents be allowed to re-enter the parish to their homes.
Enter your number to get our free mobile app
Favorite Dishes Cajuns Love to Cook