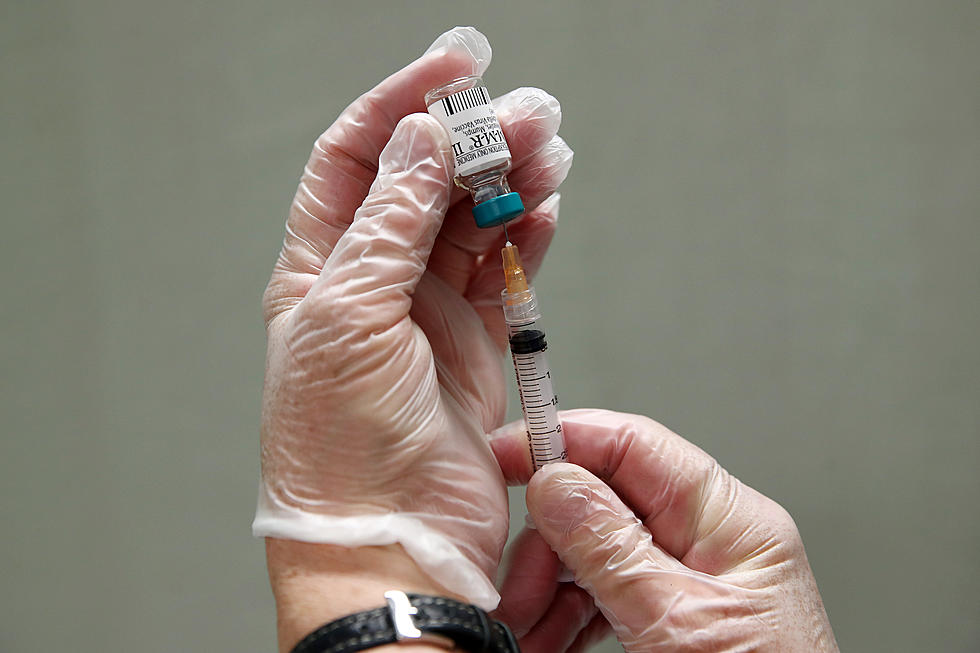 US Government Gives $1.6 Billion To Company Developing COVID Vaccine
Photo by Fiona Goodall/Getty Images
Enter your number to get our free mobile app
Get to know the name Novavax, because they may hold the keys to unlocking our COVID chains. At least the United States Government seems to think so.
The government's "Operation Warp Speed" has invested $1.6 billion dollars into the company Novavax, with the anticipation that the company will be able to have 100 million doses ready by the start of next year. Though Novavax CEO Stanley C. Erck said 100 million doses is nowhere near enough.
This $1.6 billion investment is in addition to the $384 million Novavax already received in May from the Coalition for Epidemic Preparedness Innovations.
The Novavax vaccine doesn't take a traditional route in vaccination. The concept is being called "next generation vaccines" which is unlike the traditional method of vaccination, where a weakened, or inactive, version of the illness is injected into a person to build an immune response. Like the Polio vaccine, or MMR vaccine.
This new generation, like the Novavax vaccine, doesn't involve injecting any version of a coronavirus to fight COVID-19. The Novavax vaccine centers around T-cells, a part of the human body's antibody system that records a memory of how to fight illness. The Novavax vaccine would help introduce "educated" T-cells, who are already prepared to fight COVID-19 (or other coronaviruses too). Making it so the patient's body will already be programmed to fight COVID-19 if the virus is ever introduced.
One of the advantages for this "next generation" vaccine is that even if the COVID-19 version of the coronavirus were to mutate, the body would still be programmed to fight it.
Shreveport-Bossier's Most Unique Landmarks