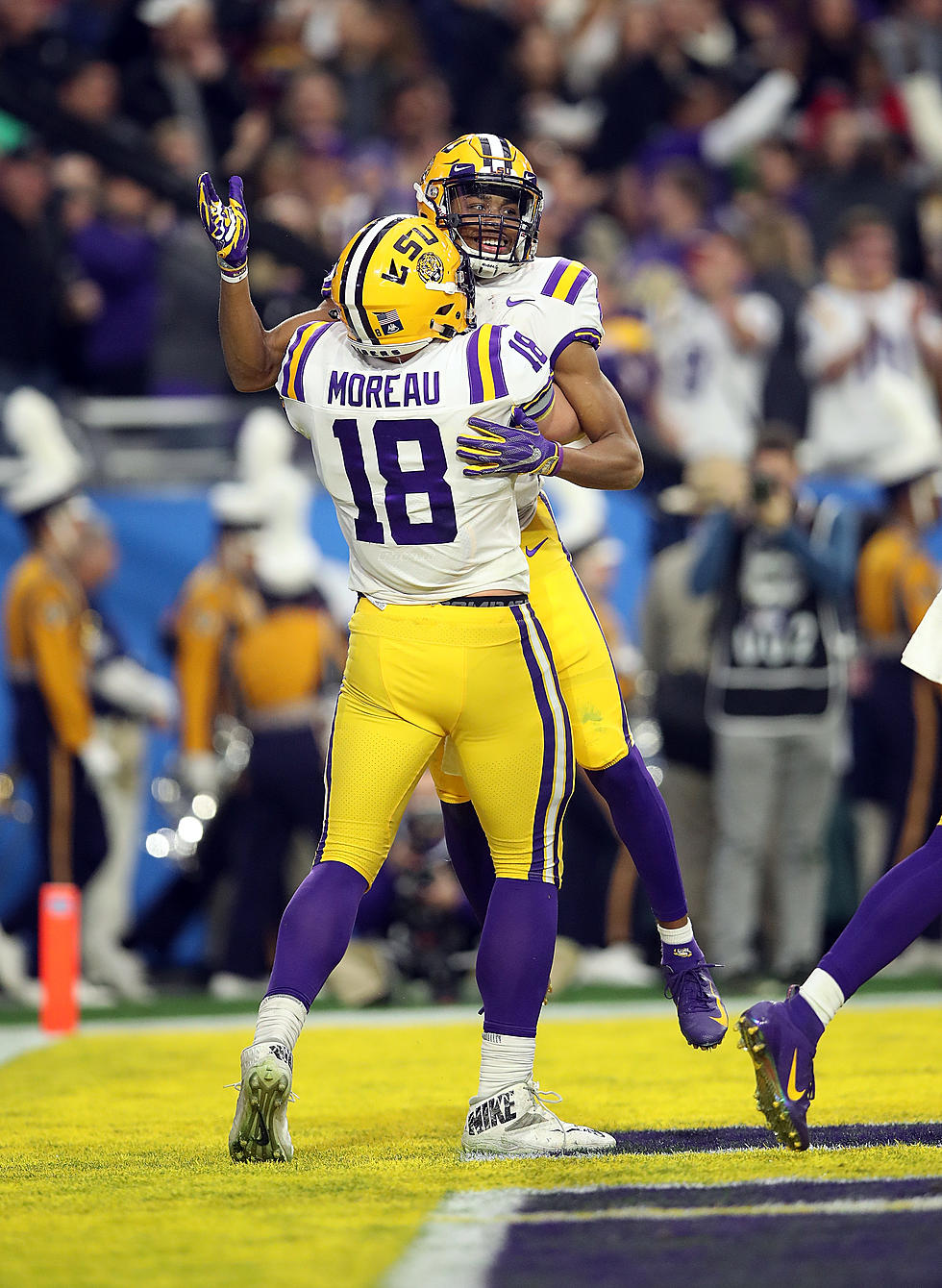 UPDATED – New Orleans Saints Sign Former LSU Tiger Foster Moreau
Getty Images
ESPN's Jeremy Fowler is reporting the New Orleans Saints have signed former Las Vegas Raiders and LSU Tigers Tight End Foster Moreau to a 3-year, $12-million deal with $8 million guaranteed.
The signing comes less than 48 hours after Brooke Kirchhofer tweeted the Saints made the Jesuit High alum & New Orleans native an offer.
---
ORIGINAL STORY
https://1033thegoat.com/report-former-lsu-tiger-foster-moreau-has-offer-from-new-orleans-saints/
Following his free agent visit and physical with the New Orleans Saints in March, former LSU Tiger and Jesuit High School Tight End, Foster Moreau was diagnosed with cancer. 
The Saints didn't address their tight end needs during the draft, although they did sign Joel Wilson out of Central Michigan as a non-drafted free agent.
Then Monday night, Brooke Kirchhofer from WWL-TV and New Orleans.Football, Moreau has an offer from his hometown Saints.
Last month, Moreau gave an update on his cancer to Michael Strahan on Good Morning America.
"It's at stage 2, so it's spread from the initial location.," Moreau said. "But it appears to be a slow spread, and we should be able to get rid of all of it."

"There's no other way to look at it, right?" Moreau said. "So I'm preparing for my opponent, right? Hodgkin's Lymphoma, chemotherapy, I'm preparing for being on an IV, for six, seven, eight hours. Whatever it takes, right? Because I mean, there's no other option. There's no option.
Top 10 LSU Tigers Drafted by the New Orleans Saints
Top 10 LSU Tigers Drafted by the New Orleans Saints
NFL Records Held By New Orleans Saints Players
A number of current and former members of the New Orleans Saints hold NFL records.