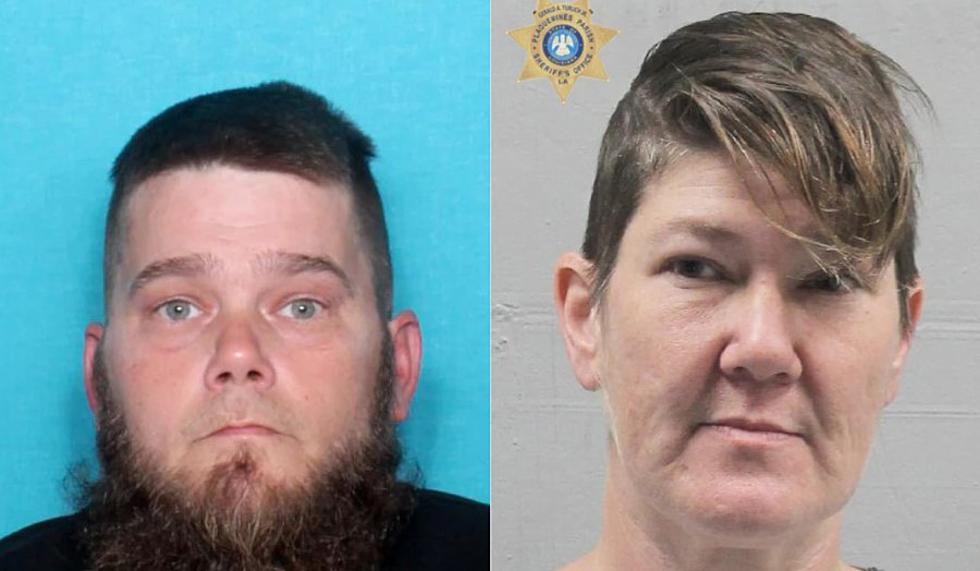 Two Arrested in Robbery, Arson of Lt. Governor Billy Nungesser's Home
ppso
The Plaquemines Parish Sheriff's Office announced Wednesday that two arrests have been made in last week's burglary and fire at the home of Louisiana's Lt. Governor Billy Nungesser.
According to the PPSO, Robert Kelly and Angela Goodfellow of Slidell were taken into custody Wednesday
The duo is accused of breaking into and ransacking the Nungesser home on April 14, taking numerous belongings then starting a fire in the kitchen. The Lieutenant Governor told authorities that among the missing items are political memorabilia, rare gold coins and framed sports jerseys signed by notables including Drew Brees and Pete Rose.
PPSO investigators say the two escaped in a stolen truck they later found abandoned in southern Mississippi, adding that it it was stolen from a lot near the Nungesser home.
Nungesser described the extent of the damage in an interview with WWL-TV. "It's obvious they spent a lot of time in here," he told the NOLA station, "They went through everything in the apartment above the garage, all of the boxes were dumped out. They took the silver out of the boxes with the china."
The Lieutenant Governor told WWL that the fire damage was mostly in the kitchen area, but the house is covered in soot.
The Plaquemines Sherriff's added that Kelly and Goodfellow, both 43, will be extradited and transported back to the parish where they will be charged with simple burglary and simple arson charges. PPSO also said additional charges against the two may be coming.
Read More: Who are the Early Favorites to be Louisiana's Next Governor?
Caddo Correctional Bookings for Easter Weekend 2022
The following mugshots are those who booked to Caddo Correctional Center through the dates of 4/15/22-4/17/22. Some of these inmates have already been released, and some have yet to stand trial for their charges, and are considered innocent until proven guilty.
Who are the Richest Presidents in Today's Dollars?