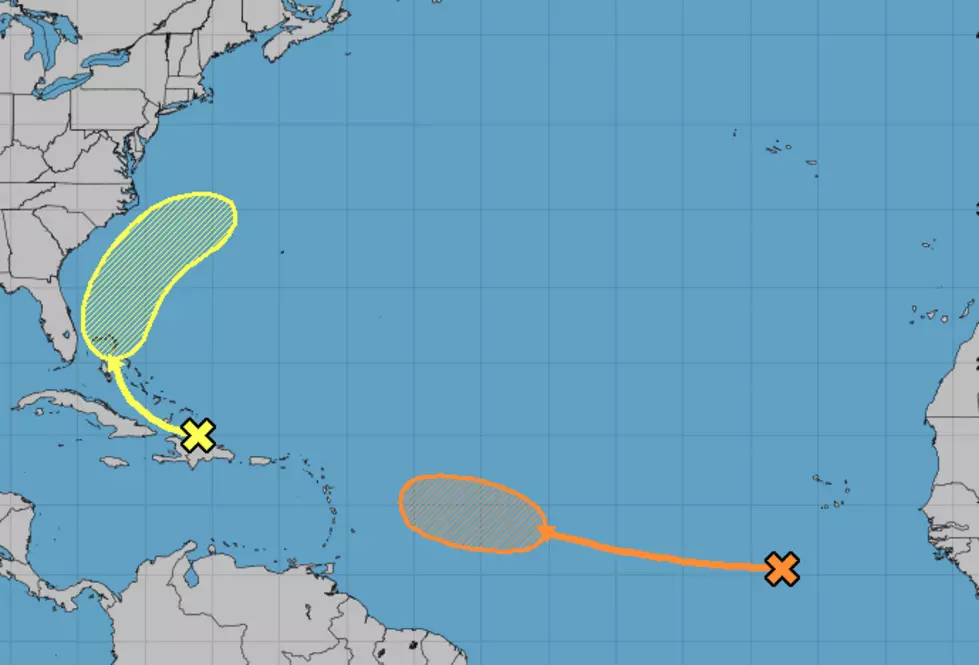 Tropical Threat Increases In Far Eastern Atlantic
nhc.noaa.gov
The National Hurricane Center is currently monitoring two areas of disturbed weather for potential development. One system is centered over the Islands of the Bahamas just to the north of Hispanola. The second system is in the far eastern Atlantic Ocean but could actually pose the bigger threat down the road.
First things first, the system that is closest to the United States has been given only a 10% probability of strengthening over the next five days. The forecast track guidance on this system brings it near the coast of the southeastern United States over the next several days but most of the track models keep the system well away from making landfall.
The second system centered to the west of the Cabo Verde Islands has been given a better chance of strengthening. Forecasters with the Hurricane Center say this system has a 40% probability of becoming a tropical cyclone by this weekend.
The forecast track of this far eastern Atlantic system should bring it close to the Lesser Antilles by Sunday. At this time the model solutions are working to far out in time to provide a reliable prediction of where the system might go, assuming it holds together, by early next week.
As of this time, there appear to be no immediate tropical threats for interest in and around the Gulf of Mexico. However, we are slowly building into the peak of the tropical season. The actual peak of the season is September 10th so we're still six weeks or so out from that climatological milestone.