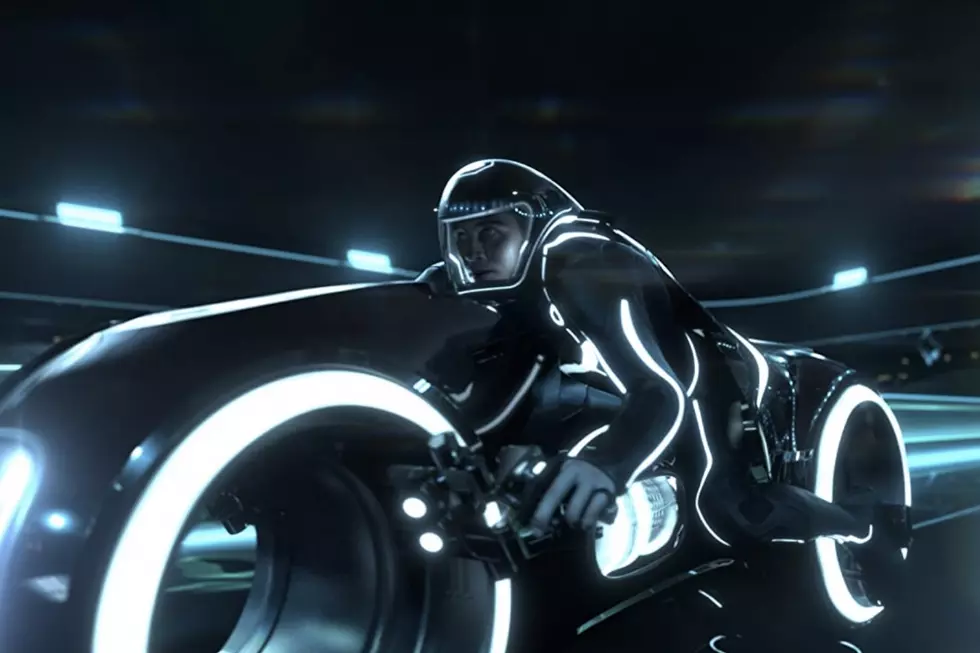 'Tron 3' Goes Into Production This Summer With Evan Peters and Jared Leto
Disney
It took 28 years to get Tron: Legacy after the original Tron. So technically, even though it's already been 13 years since Tron: Legacy, Tron 3 is still way ahead of schedule if it actually happens in the next few years. And now it kind of looks like it might?
A third film has been trapped in development hell since not long after Tron: Legacy came out in 2010. The latest version is expected to star Jared Leto  — and, according to a new report from Variety, Evan Peters. If all goes according to plan, the film is expected to begin production in August, with Joachim Rønning, who previously made Pirates of the Caribbean: Dead Men Tell No Tales and Maleficent: Mistress of Evil, serving as director.
READ MORE: 10 Futuristic Sci-Fi Movies That Now Take Place in the Past
After 28 years, Tron: Legacy relaunched the franchise with a story that centered on its original hero Kevin Flynn's son, who goes searching for his missing father within the computerized reality of "The Grid." Its director Joseph Kosinski, was actually working on his version of Tron 3 that would have "inverted" the concept and brought computerized people into the real world. Last year, Kosinski said the project collapsed because shortly after Disney made Tron: Legacy, the company bought Marvel and Lucasfilm, and after that they had less interest in trying to extend the less popular, less bankable Tron.
But Leto is supposedly a huge Tron fan (he's said "both the original video game and the film [of Tron]" had a big impact on him as a kid), and he's been attached to a third film for a number of years. He first became connected with the material back in 2017; three years ago he was supposed to star in a project called Tron: Ares. 
This latest iteration of Tron 3 does not yet have a confirmed release date.
Movie Actors Who Used Body Doubles For Nude Scenes
Seeing is not always believing when it comes to movie sex scenes...