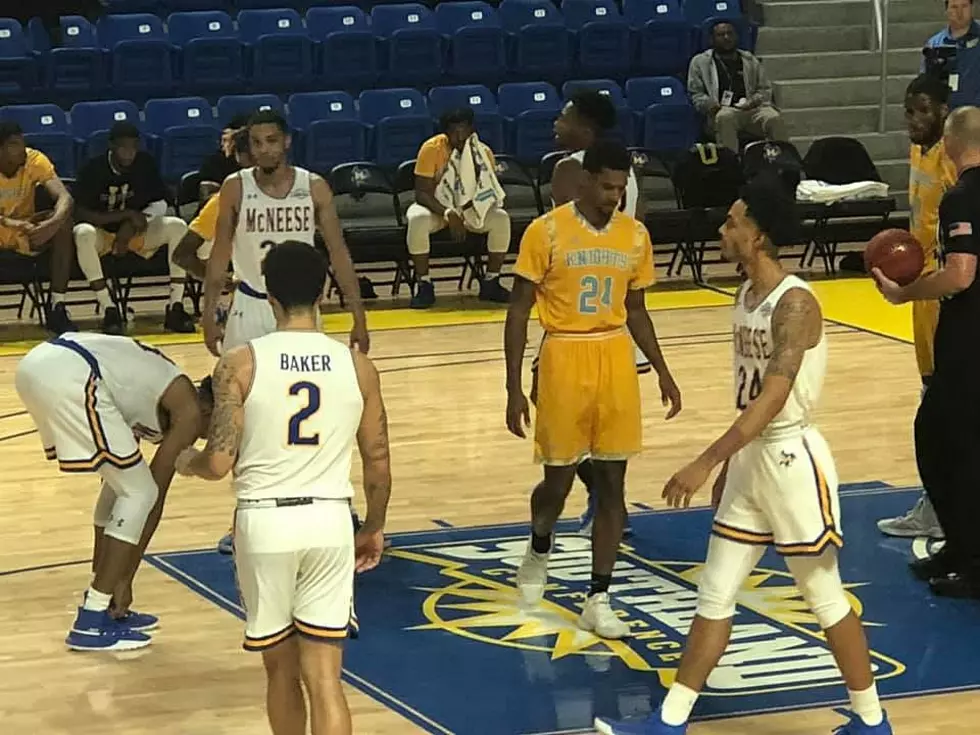 Three McNeese Basketball Games This Week
McNeese Basketball (Photo by Mike Soileau TSM)
The McNeese Athletic Department announced before this basketball season that the first 2,000 fans in attendance will receive free tickets.
The Cowboy basketball team will be busy this week with three games on tap.
December 29, 6:30pm - Champions Christian College
December 30, 6:30pm - Champions Christian College
January 2, 4:00pm, Central Arkansas
The Pokes are 4-3 this season, but they're 4-0 at home.  Bring out the family for an inexpensive night of fun and watch the Cowboys with their fast paced style of play.
If you can't make the game you can listen to it on our sister station Magic 92.1 FM.  Listen online or download their free mobile app.
Enter your number to get our free mobile app
Famous McNeese Alumni