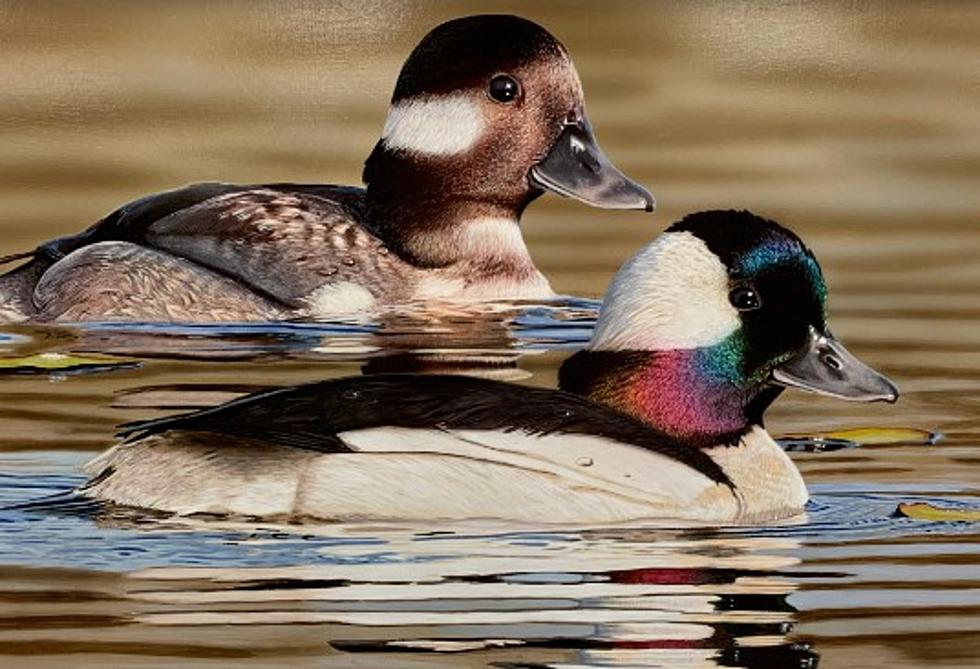 Think You Could Design the 2024 Louisiana Duck Stamp?
From LDWF
Can you imagine the pride of knowing that your artwork was good enough to be featured on the 2024 Louisiana Duck Stamp?
Buck Spencer from Junction City, Oregon knows exactly how it feels to see his art featured by the state as his image above of a swimming pair of buffleheads is the featured image for the 2023 Louisiana Waterfowl Conservation Stamp that will go on sale June 1.
Ahead of that, the Louisiana Department of Wildlife and Fisheries has already announced the rules and timeframe for the 2024 Louisiana Waterfowl Conservation Stamp, or Louisiana Duck Stamp, competition.
"The ruddy duck will be the featured species in this year's competition," said Jason Olszak, LDWF's Waterfowl Program Manager.
This commonly overlooked diving duck is North America's most common stiff-tailed duck, easily identifiable on water by its stocky build and thick neck. The tail is often held upright, stiff and wren-like, and is diagnostic of no other water bird in Louisiana.
Artists are reminded of the requirement for associated habitat representative of Louisiana wetlands. An additional reminder to artists: It is extremely uncommon for ruddy ducks wintering in Louisiana to have their full alternate breeding plumage.
"The primary objective of this program is to provide revenue to create, enhance and maintain habitat for waterfowl and associated wetland wildlife," Olszak said, "so a habitat component is required in each entry and is one of the five judging criteria."
Judging for the art competition will be based on the following criteria:
Accuracy of form, size, proportion, color and posture.
Level and accuracy of detail in all aspects of the waterfowl.
Appropriateness, accuracy and detail in depiction of the habitat.
Attractiveness and creativity in composition, subject, background and lighting.
Suitability for reproduction as stamps and prints.
A panel of judges with experience in waterfowl biology and/or artistic method will select the winning design. The competition is open to all artists 18 years of age and older. Employees of LDWF and members of their immediate families are ineligible.
To enter, an artist must submit an original, unpublished work of art, along with a signed and notarized artist's agreement and a $50 entry fee.
For all the rules and a link to fill out the 2024 Louisiana Waterfowl Conservation Stamp Competition artist agreement just go to wlf.louisiana.gov
Wild Animals Illegal To Keep As Pets in Louisiana
While a person might consider it novel to keep lions, tigers or bears as a pet in Louisiana, they are among the list of wild animals forbidden to be kept by private citizens as pets. These are just some those animals Louisiana law completely forbids from ownership.
Ten Things Louisiana People Hate Most About Winter
People in Louisiana live here for a lot of reasons, but one of the biggest is that they really don't like to be cold. And this is proof positive. It's the ten things Louisiana people say they hate the absolute most about winter.