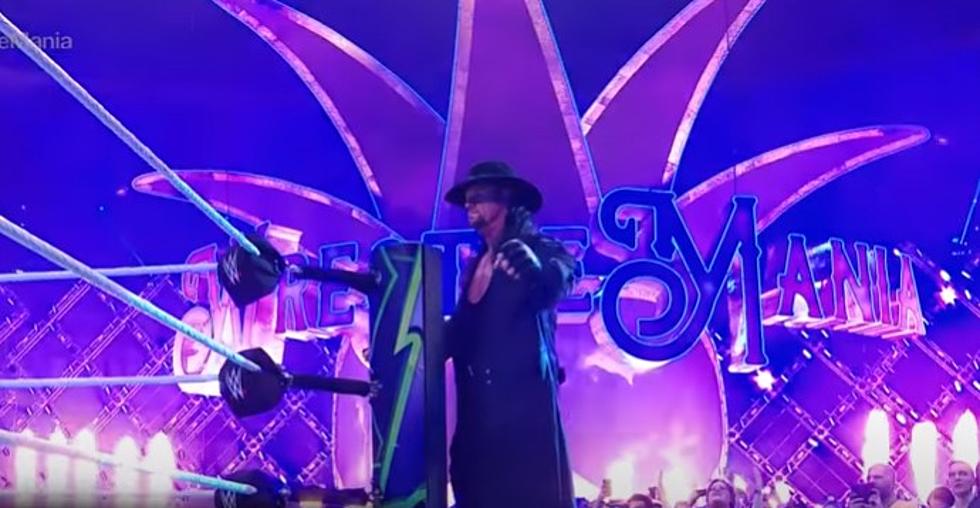 The Undertaker's Final Live Wrestlemania Match Was In New Orleans
WWE via Youtube.com
It was made clear during WWE's Undertaker: The Last Ride documentary that the pro wrestling icon The Undertaker has retired from in-ring competition. The man behind The Undertaker, Mark Calaway, is now 55-years-old after all.
This year, The Undertaker had a match at Wrestlemania 36, but due to the COVID-19 pandemic, it was not a traditional Wrestlemania match in anyway. The event itself was without an audience in WWE's Performance Center in Orlando, but The Undertaker's match against AJ Styles took place off-site. It was called a "Boneyard Match", and it was filmed in a cinematic concept, and presented in a non-wrestling match style. But the main point here, it wasn't a live match.
The year before that, at Wrestlemania 35, The Undertaker didn't have a match. It was the first time in 18 years that The Undertaker didn't have a match at Wrestlemania. But the year before that, Undertaker did have a match. It was a surprise match against John Cena, and it happened at the Superdome in New Orleans. Here's Undertaker's shocking intro from that night...
That night, I got to be there with my boys, along with my friends Jay Whatley and Puff. The whole night was incredible, with Ronda Rousey's WWE debut, title changes, the youngest WWE title holder in history (I see you Nicholas), and now we know the final live Wrestlemania match for The Undertaker.
This won't be the only Wrestlemania memory The Undertaker will have in New Orleans. Until Wrestlemania XXX, The Undertaker had been undefeated at Wrestlemania, building a 21-0 record. That night in the Superdome, Brock Lesnar beat The Undertaker to break the streak.
Another Undertaker record was set at Wrestlemania 34 in 2018. When he beat John Cena, he did it in 2:46, making it the fastest Undertaker match in Wrestlemania history.
READ MORE: Louisiana Cities As Old School Pro Wrestlers