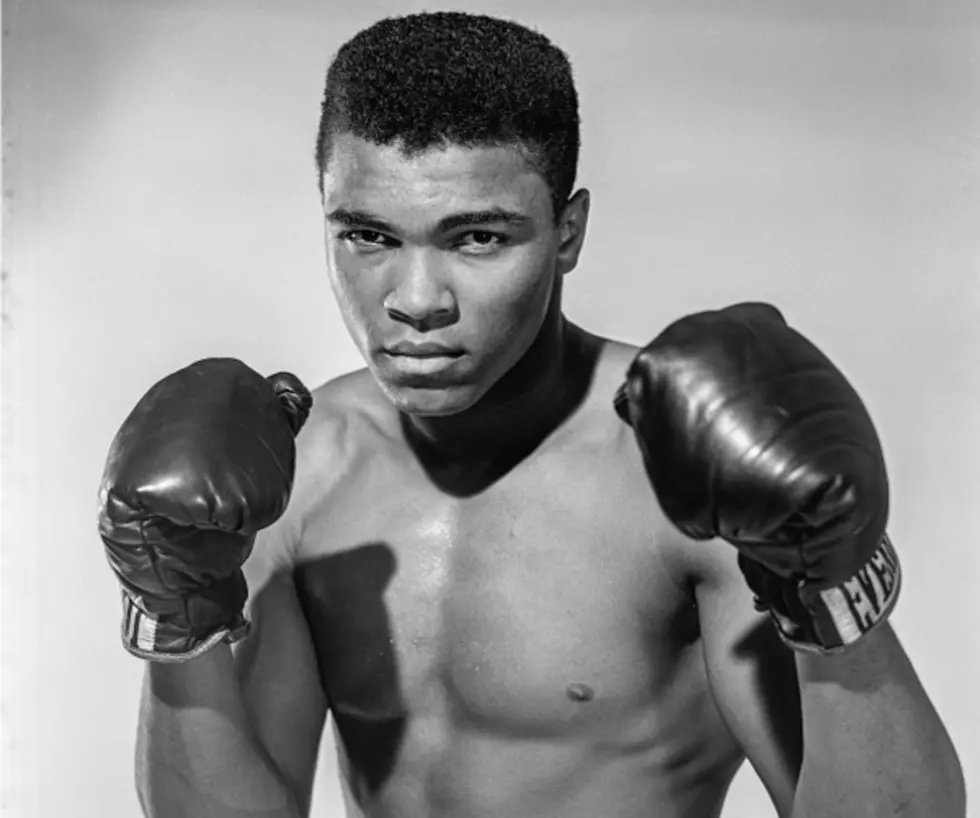 The Greatest : Muhammad Ali Dead At 74 [VIDEO]
Muhammad Ali- photo Getty Images via YouTube
With a heavy heart I report to you that Muhammad Ali has died suddenly after a brief stay at a Phoenix, Arizona hospital. It's being said that his death was totally unexpected and that he was doing good after being hospitalized this week.  As reported yesterday Ali's spokesman, Bob Bunnell, said in a statement on Thursday that the legendary boxer had been sick with respiratory issues and "a brief hospital stay is expected."
However after suffering three decades of health related problems do to Parkinson's disease, what seemed to be simple proved to be life threatening.  Ali was 74 and died over night Friday June 3, 2016.  Ali was diagnosed with Parkinson's in the 80's.  In recent years Ali had been in declining health, in and out of the hospital with pneumonia to urinary track infections.  At this currant time the exact cause of death is unknown.
Muhammad Ali,  is a legend and adored by people around the world.  His larger than life personality, charisma and finesse in and out of the ring will forever be his legacy. Through the years Parkinson's, slowly robbed him both verbally and physically.  Yet he was still very outspoken and wasn't a fan of Republican presidential candidate Donald Trump.  In December he released a statement criticizing Trump's proposal to ban Muslims from entering the United States.
He said, "We as Muslims have to stand up to those who use Islam to advance their own personal agenda,"
The charismatic three-time, heavyweight boxing champion of the world, Olympic gold medalist, civil rights activist, and global ambassador will be greatly missed.   It's being reported that his daughter Rasheda said of her dad Saturday morning that he was "no longer suffering," adding, "daddy, my best friend and hero" as well as "the greatest man that ever lived."
"The Greatest," Muhammad Ali will be laid to rest in his hometown of Louisville, Kentucky in the coming days.