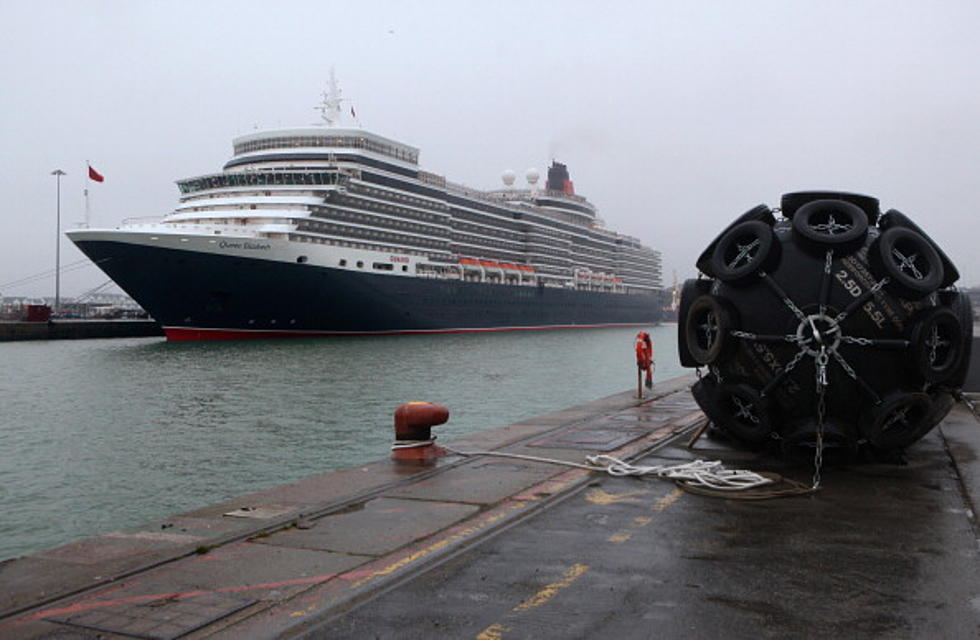 The Cruise Ship 'Risk' That's Just Not Worth Taking
Oli Scarff/Getty Images
Cruise ship vacations are supposed to be a relaxing getaway from the normal day-to-day routine of life. For a lot of travelers an ocean cruise is a great way to enjoy gourmet dining, relaxing sunshine, and see a variety of destinations while only unpacking once.
For me, "only unpacking once" is a game changer. I have been blessed to travel on many different cruises and many different cruise ships. In my adventures, I've visited northern Europe, Russia, the Mediterranean, Israel, Africa, and South America, and I have even made the transit through the Panama Canal.
Another aspect I appreciate about taking a cruise is the fact that you always have "a home base". If things get strange onshore or you just get tired or the weather gets bad, you can always return to the ship and wait for the situation to improve on land. Or, you can just plop down on a deck chair and watch the "world burn" while you're sipping on the drink of the day.
If I were asked to give some specific words of wisdom on cruising and cruise etiquette and how to keep out of trouble I'd offer just this one piece of advice. Don't take food off the ship. Seriously, that's it.
You're probably asking "Why shouldn't I take food off of the ship"? For me, the quick answer can be summed up this way, $500 banana. Let me explain. When in the warm and fuzzy cocoon of a cruise environment you're usually surrounded by Americans. That means you tend to believe that "you're in America".
You're not.
While you think you're American rights and privileges will follow you off the ship I can promise you they do not.  And one of the biggest faux pas that American tourists make is "trying to save money" by taking "food from the buffet" on our tour to eat later.
That's where the $500 banana comes in. Sovereign nations have protocols in place to protect their borders and their way of life. That innocent banana could have a disease or an insect living in it. If dropped in an environment where there are no natural predators or mitigation measures entire industries and a national economy could be brought to their figurative knees.
For example, on a cruise to New Zealand, we were warned by cruise ship officials time and time again, it's against New Zealand law to bring food onshore. A fellow passenger took it upon themselves to bring a banana in their backpack. Trust me, if a dog can sniff out a gram of cocaine, it sure as heck can smell a banana. A border control officer stopped the passenger and confiscated the banana and promptly placed the passenger under arrest.
The choices were made quite clear by the border protection officer the passenger could forfeit the banana and go to jail. They could forfeit the banana, pay a $500 fine, and enjoy their visit to New Zealand, or they could pay a $500 fine and get back onboard the ship.
Talk about sucking the fun out of a vacation. The fact is many cruise destinations have restrictions on what you can or can't bring into their country. Food is one of those items that many ports do an active search for because of the reasons we've noted above.
Now, for clarity's sake, not all ports are like New Zealand. There are ports of call where you can walk onshore with a fully loaded salad bar and they wouldn't bat an eye. But unless you do your homework you won't know which ports those are.
So, my one piece of advice to you is this. Leave the food on the ship. I am talking fresh food, prepackaged food, cookies from home, and stuff you just bought, leave it. Enjoy the local delicacies. Never pay $500 for a banana unless it will keep you out of a foreign jail. It's just not worth the risk.
By the way, my next cruise adventure includes Rio de Janeiro, Argentina, Uruguay, and the amazing Iguazu Falls. I'll be sure and send pictures. And, if you see me eating a banana, just know I bought it onshore.
8 Secrets Your Cruise Director Won't Tell You
Cruising has its own unique culture. Here are some of the insider secrets that frequent cruisers have compiled through the years.