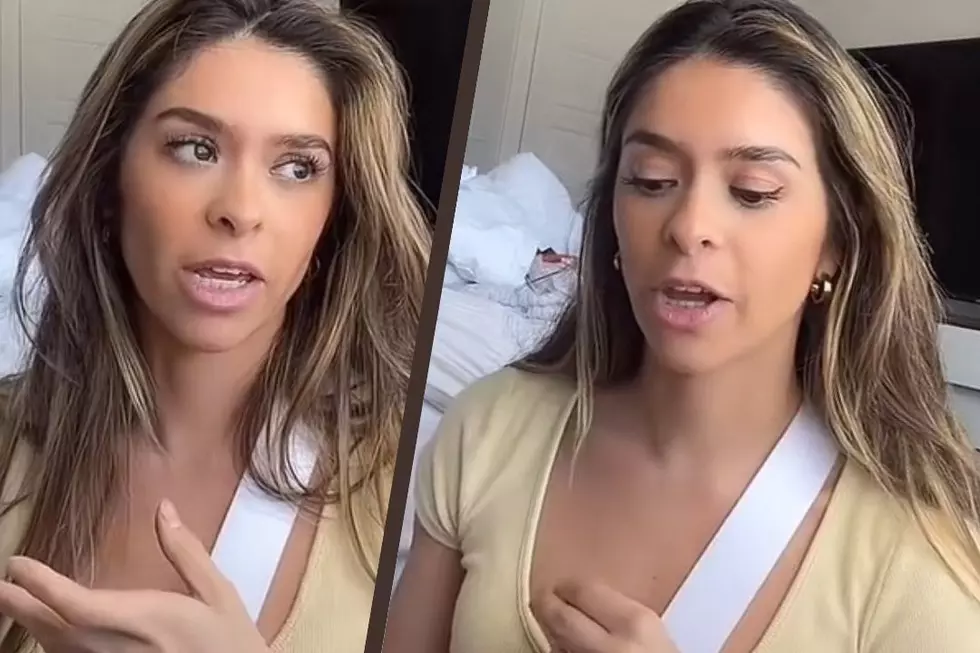 Viral 'Soft-Swinging' Mormon TikToker Taylor Frankie Paul Arrested for Alleged Domestic Violence on Her Child
@taylorfrankiepaul via TikTok
The popular Mormon mom lifestyle TikToker Taylor Frankie Paul was arrested for alleged domestic violence on one of her children.
On Saturday (Feb. 25), the 28-year-old social media star was charged with three misdemeanors: assault, criminal mischief and domestic violence in the presence of a child. Local police in Herriman, Utah booked her at 1:56 A.M. and she was later released hours after her arrest, pending her court date. Officers responded to a call about her apparent actions on Friday around 11 P.M. and later obtained video evidence of the altercation.
"This evidence also suggests that during the incident, Ms. Paul's minor child was injured by an action of Ms. Paul," a statement from local police statement read. "Subsequently, our investigators are also screening a misdemeanor charge of reckless child abuse with the District Attorney's Office."
"Ms. Paul's status as a social media influencer has no bearing or impact on the investigation or outcome of this case," they added, referencing her four million online followers.
Taylor has two children with her ex-husband, Tate Paul, whom she divorced last May. During a live stream, she revealed that they took part in a "soft-swinging" lifestyle. She revealed the identities of some of the other participants, which included other MomTok influencers. She admitted that she and her husband agreed to not "go all the way" but that she "did step out of that agreement," which led them to divorce.
Read the police statement in full, below.
Celebrities Who Have Been Arrested