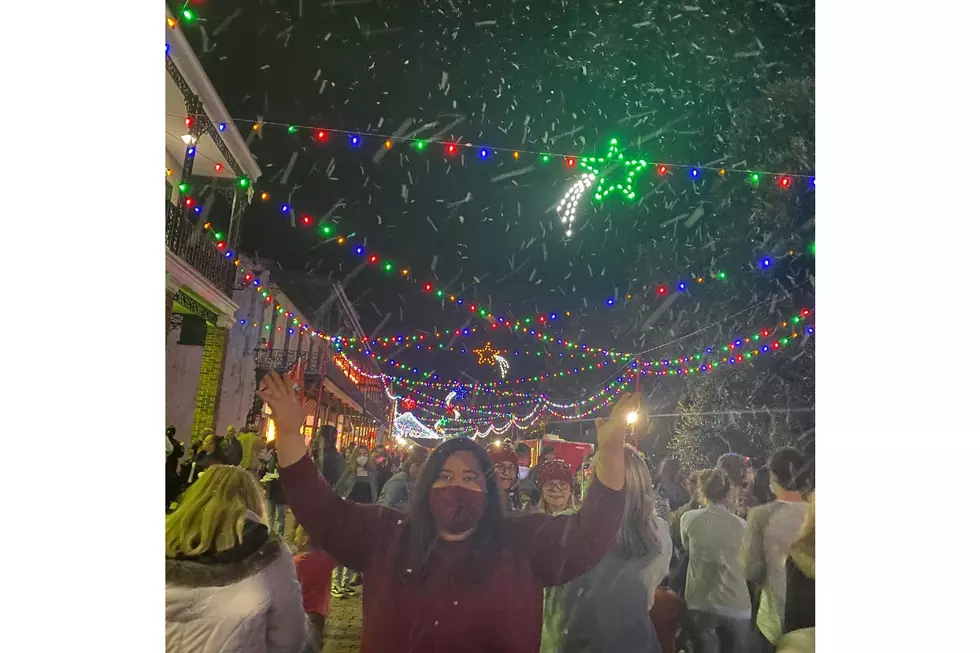 Southern Living Names Natchitoches, Louisiana the Best Small Town in the State
Krystal Montez
The oldest permanent settlement in the Louisiana Purchase is also the best small town in the state, readers of Southern Living have voted.
In the annual "South's Best" list for 2023, the City of Natchitoches, Louisiana, was voted the best small town in Louisiana, and the No. 32 Best Small Town in the South. According to Southern Living:
Louisiana's oldest town has much more to offer than its famous fried meat pies. Visit sites like the National Historic Landmark District (with an array of architectural styles ranging from French Creole to Art Deco) and Melrose Plantation, a stop on the state's African American Heritage Trail that is home to rare works by folk artist Clementine Hunter.
Natchitoches was established in 1714 - four years before New Orleans - and is the home of a renowned Christmas celebration (the annual Christmas Festival and fully Christmas-lit downtown and riverbank during the holiday season), Steel Magnolias, the Louisiana Sports Hall of Fame, and more.
Southern Living has an entire page set up to help you explore what to do in Natchitoches, but take it from someone born and raised there - you really need to discover a lot of it for yourself.
There are a ton of Bed & Breakfast locations, plenty of great restaurants, and a beautiful historic downtown to explore.
You can also explore Northwestern State University's campus and the nearby Ft. St. Jean Baptiste historic site, which features a recreation of the fort French settlers to the area built on their arrival in 1714.
Or you can travel out to the rural parts of Natchitoches Parish to explore Melrose Plantation, which features a look at the history of plantations in the area and art by Clementine Hunter, who lived there.
The "South's Best 2023" list takes a look at several aspects of life in the various states of the south, including small towns, cities, and even the tiniest towns. It also looks for the best restaurants and travel spots in each state.
6 Most Unique Restaurants in Louisiana
Louisiana is known for its great food and we will tell anyone who will listen about it. Here are six of the most unique restaurants that are located in Louisiana.
11 Things That Are Technically Legal In Louisiana
First of all, this isn't actual legal advice. We will link to the information we've found on each of these scenarios. But know the person putting this list together is an idiot, and would never win in a court of law.