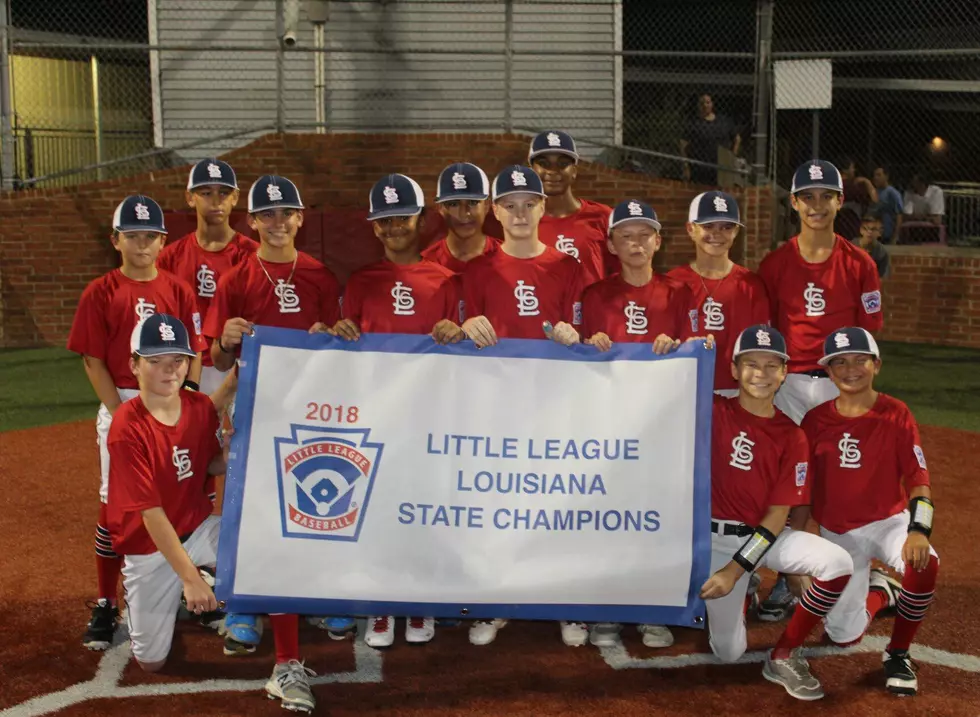 South Lake Charles Headed To Waco — Holding Fundraiser
SLC Little League Louisiana Champions (photo provided with permission from Elizabeth Galt)
The South Lake Charles Little League team who just won the Louisiana State championship are getting ready to travel to Waco, Texas next week to compete in the regional.
The team won the Louisiana State Championship on July 17th to punch their ticket to a regional.  If they win in Waco they head to the Little League World Series in Williamsport.
But they need your help and support!  The team is holding a fundraiser this Saturday, July 28th, 2018 to help with expenses traveling the team to the tournament.
The team and their parents will be out at the McNeese Baseball field located on common Street in Lake Charles this Saturday July 28th from 10am to 2pm selling plate lunches.
The plate lunches are $10 each and will consist of Pork steak, sausage, green beans, dirty rice, and a bread.  Go out by a lunch and meet the team.