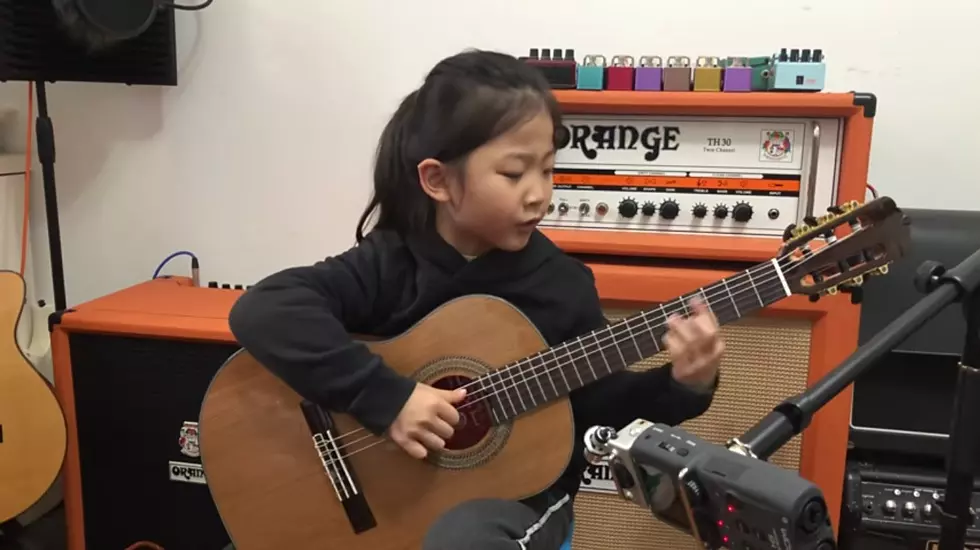 Six-Year-Old Girl Nails A Rendition Of A Sinatra Classic
Miumiu Guitargirl YouTube
There's a six-year-old girl named Miumiu who posts videos of herself playing guitar and singing, and she's amazing. One of the clips making the rounds is her version of the Sinatra classic "Fly Me to the Moon".
In the notes, she apologizes for her poor English but her rendition is incredible.
She was so good I just had to share this with you.
Beautiful Louisiana Wildlife