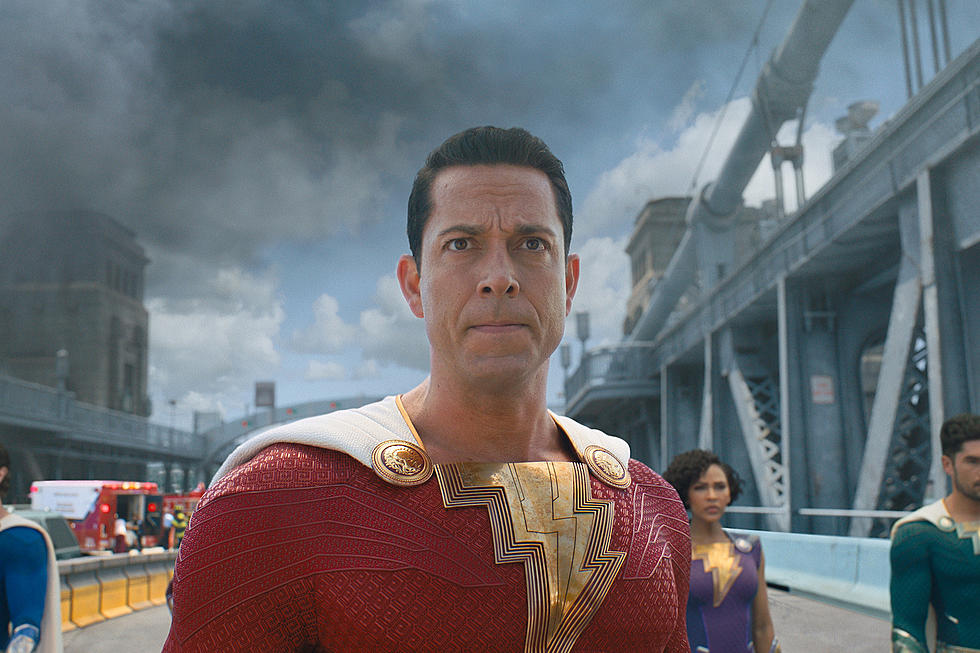 'Shazam! Fury of the Gods' Reviews Call It a Fun Sequel
Warner Bros.
We've arrived at a very interesting crossroads in the history of DC movies. Shazam! Fury of the Gods is the first film released by the new regime at DC Studios, headed by co-CEOs James Gunn and Peter Safran. But it was produced by the previous one, and the new leadership at DC has said that really their plans won't officially get underway for at least another year or so.
So where does that leave Fury of the Gods? This sequel to 2019's Shazam! once again stars Zachary Levi as the title character, the godly form of average teenager Billy Batson (Asher Angel) who is given powers by an ancient wizard (Djimon Hounsou) he can access by saying a magic word. Most of the cast of Shazam! returned for this sequel, along with director David F. Sandberg. Will they deliver another hit, or is Fury of the Gods the end of the road for the DC Extended Universe?
READ MORE: Zack Snyder on the New DC Movie Universe
The film's box office receipts will likely determine the answer to that question, but good reviews from critics certainly wouldn't hurt. And the first wave of reviews of Shazam! Fury of the Gods just hit the internet — and for the most part they say that the film is a fun sequel that continues the strengths of the first movie. They have a lot of praise for Zachary Levi as Shazam, as well as the generally lighthearted tone that distinguished the first Shazam! from so many other recent DC movies.
Here's a sampling of the Shazam! Fury of the Gods reviews so far:
Also you'll never believe this, but the co-CEO of DC Studios likes the movie too...
Shazam! Fury of the Gods opens exclusively in theaters on March 17.
The New DC Universe of Movies and Shows
All the projects announced by DC Studios as the start of "Chapter 1" of the company's new universe of movies and shows.