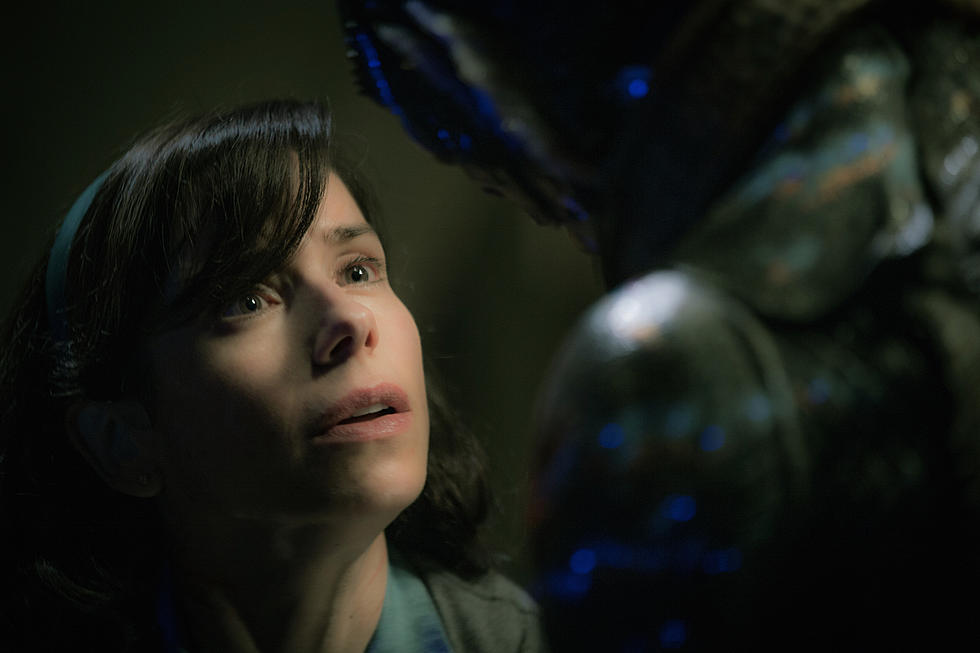 'The Shape of Water' Is the Highest-Grossing Best Picture in 5 Years
Fox Searchlight
For the past few years, the Oscar Best Picture winners haven't been the kinds of crowd-pleasing blockbusters shown in wide releases all across the country. Best Picture has recently been confined to the specialty box office, with the Academy-appointed best films of the year rarely cracking $50 million before taking home the award. The Shape of Water, on the other hand, is the highest-grossing Best Picture in five years.
According to The Hollywood Reporter, Guillermo del Toro's fish-man romance has earned $57.4 million to date in America (and $126.4 million worldwide), and is the best performing top prize winner since 2012's Argo, which made $136 million domestically and $232 million worldwide for Warner Bros. The Shape of Water wasn't immediately released in all major theaters countrywide, but its rollout since December has been steady.
Moonlight, winner of last year's award, earned $22.1 million domestically and $27.8 worldwide; Spotlight grossed $45 domestically and $43.3 million worldwide, Birdman took in $37.8 million domestically and $103.2 million worldwide, and 12 Years a Slave made $50.3 million domestically and $187.7 million worldwide.
The Shape of Water has yet to open in many global territories.