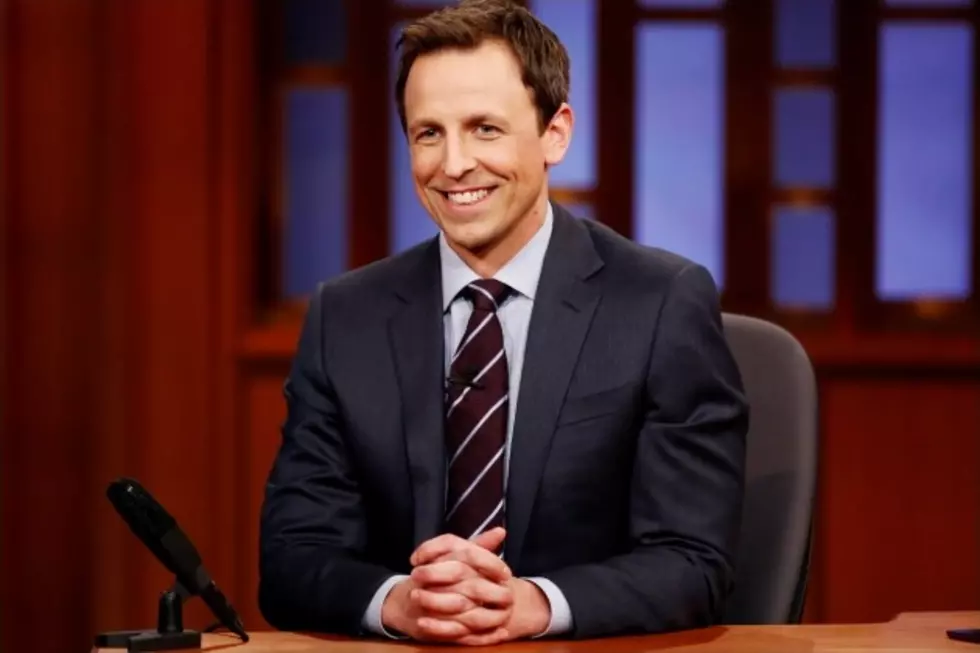 Seth Meyers to Host 2014 Emmy Awards
Peter Kramer, Getty Images
There's no doubt that Seth Meyers' career is hot and this is just the icing on the cake for the SNL headwriter.
August 25, 2014 will see NBC take over the airing of the 66th annual Primetime Emmy Awards telecast from CBS last year, this time hosted by Meyers, as opposed to repeat host Harris. Regardless of his 'SNL' and current 'Late Night' pedigree, Meyers has hosting experience the likes of the 2010 and 2011 ESPY Awards, in addition to the 2011 White House Correspondents Dinner.
Says NBC Late Night president Paul Telegdy of the selection:
Seth's expertise and ease in front of a live audience during his time at SNL, as well as his comedic brilliance both as a writer and in front of the camera on SNL and Late Night, makes him the perfect choice to host the Emmys. Plus, with Don's vast experience at putting these type of big productions together, we'll be in great hands.
Well, what do you think? Will Seth Meyers make a strong Emmy host, comparable to the likes of Amy Poehler and Tina Fey for the Golden Globes? Who would you like to see hit it big when the Emmys dominate our Sunday night August 25?